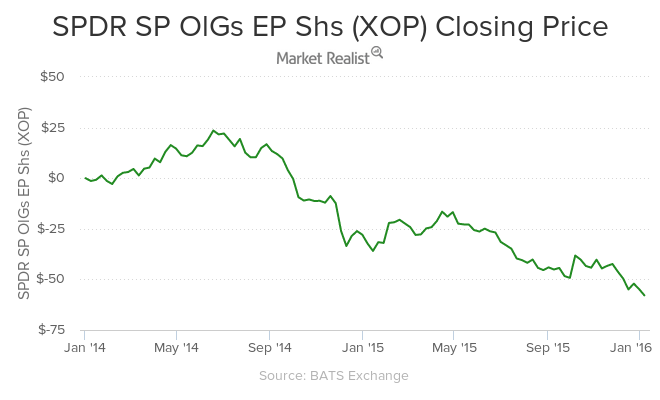 Assessing the Geopolitical Tensions Surrounding the Kingdom
By Rabindra Samanta

Jan. 13 2016, Updated 1:48 p.m. ET
Is it merely religious, or is it economic conflict?
Saudi Arabia has led the Middle East as well as OPEC (Organization of the Petroleum Exporting Companies) for more than a decade. Saudi Arabia is a Sunni-dominated country where Shia are in the minority in the eastern province. But during the last decade—after Saddam Hussein was removed from the power in Iraq by US (SPY) led forces—Shia influence has grown in the neighborhood of Saudi Arabia, as well as in the kingdom's eastern region.
Article continues below advertisement
Moreover, Saudi Arabia as a nation seems to have a sense that its power is not limited to religious grounds but also can affect the country's economic conditions. Iran, which represents the Shia power in the Middle East, could overthrow Saudi Arabia as a regional leader, and if that happens the kingdom could encounter problems from oil production to oil transportation.
Saudi Arabia's eastern province accounts for a significant portion of the nation's—and the region's—crude oil production. The country's eastern province, along with Yemen, are a bottleneck to Saudi Arabia oil transportation through waterways. But experts feel that the Houthis fighters in Yemen are supported by Iran. To make matters worse, the presence of Russia in Syria is generally considered a threat to Saudi Arabia regime.
[marketrealist-chart id=962651]
What Saudi tensions mean for stocks with high production mix in crude
Denbury Resources (DNR) and Kosmos Energy (KOS) operate with a production mix of more than 90% in crude oil. Meanwhile, upstream company Clayton Williams Energy's (CWEI) debt grew by 10%. Energy XXI (EXXI) operates with a production mix of between 70%–90% in crude oil, and EXXI constitutes 1.8% of the SPDR S&P Oil & Gas Exploration & Production ETF (XOP). The graph above shows the performance of XOP since the highs of 2014 to till date.
In the next part of this series, we'll discuss the growing rivalry in between Saudi Arabia and Russia.