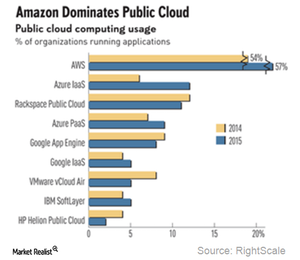 What Is Amazon's Strategy behind Selling Semiconductors?
By Puja Tayal

Jan. 8 2016, Updated 12:40 p.m. ET
How Amazon's semiconductor business started
In the previous article, we saw that Amazon's (AMZN) entry in the home semiconductor space will not create competition for Intel (INTC). In this article, we'll examine Amazon's strategy behind selling semiconductor chips.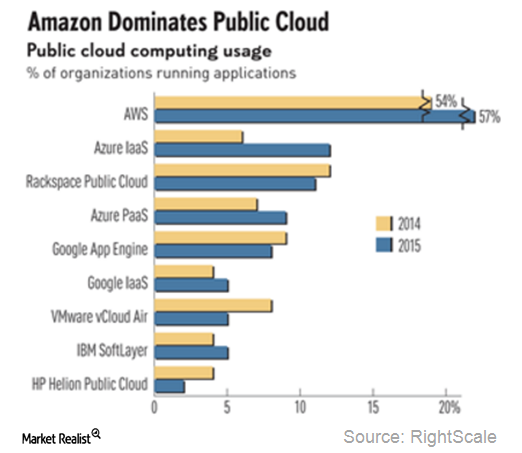 In January 2015, Amazon purchased a four-year-old fabless startup called Annapurna Labs for around $350 million, according to media reports. At that time, the startup was developing a midrange data center networking chip that uses less power. Analysts believed that Amazon would use Annapurna's technology in its own cloud computing division's data centers.
Article continues below advertisement
Analysts drew this conclusion because the e-commerce giant has acquired hardware firms in the past to use their in-house technology. One such example is the acquisition of warehouse robotics specialist Kiva Systems. A similar approach has been taken by other web giants such as Google (GOOG) and Facebook (FB).
However, Annapurna now claims that it will sell its Alpine chips to third parties. There is a possibility that Amazon will use the chips for its own data centers and the current move is just to earn some short-term revenue in order to keep investors happy about the $350 million investment.
About Alpine chips
Alpine chips will integrate up to four ARM-based processor cores and multiple networking options. The chip would support 32-bit ARMv7 or 64-bitARMv8 architectures and deliver high performance for media streaming, secure storage, application virtualization, IoT (Internet of Things), and cloud applications. The chip is currently used by ASUS, Synology, and Netgear, and it has a vast potential for use in different markets.
The Alpine chips are in line with Amazon's strategy of volume, then profit. The e-commerce site gathers market share by offering low-cost packages where margins are low.
Amazon's venture into self-branded products
After being a successful web retailer for years, Amazon tried to branch out into manufacturing its own products with the launch of "Fire Phone." However, the product failed to gather sales and it was reported that the company stopped selling the product after it managed to sell the entire stock in September 2015.
It will be interesting to see if Amazon manages to sell its own semiconductor products to third parties. You can gain exposure to web service companies through the iShares S&P 500 Growth ETF (IVW), which has 2.6% exposure to AMZN, 2.5% to FB, and 2.4% to GOOG.