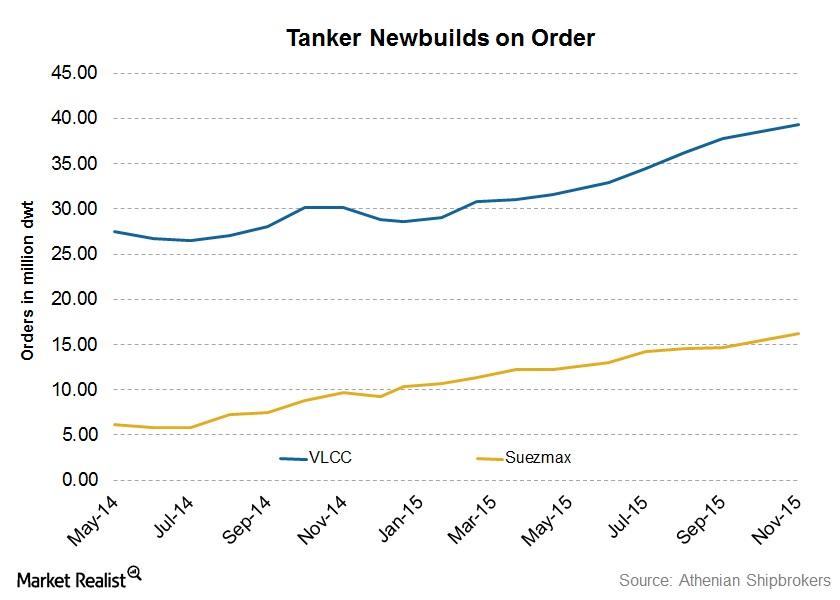 Why Newbuild Tanker Orders Are on the Rise
By Sue Goodridge

Jan. 8 2016, Updated 2:05 a.m. ET
Crude tanker orderbook
The crude tanker (DBO) orderbook has risen steadily for many months. The orderbook tells us how many ships have been ordered and how many are under construction. It also helps us to assess companies' expectations of future rates and industry profitability.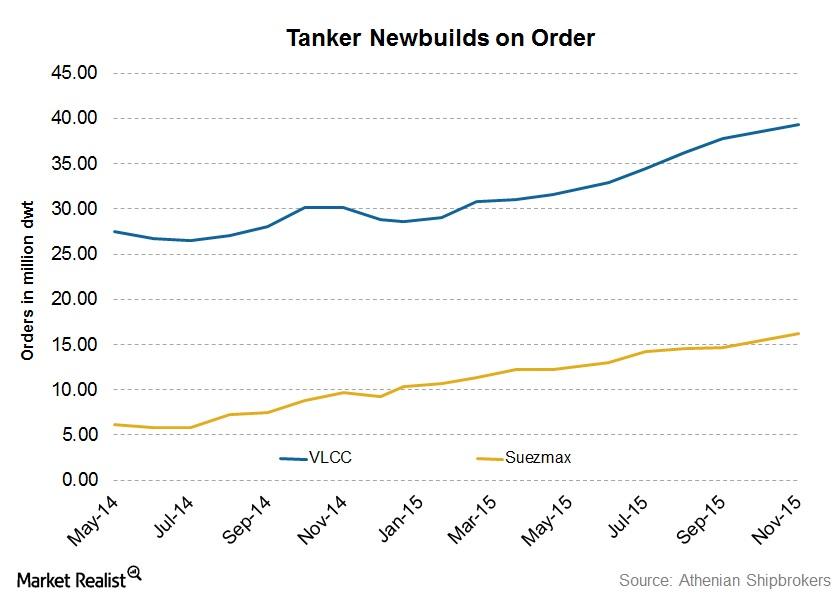 Article continues below advertisement
Tanker orderbook continues to rise
According to data from Athenian Shipbrokers, the VLCC (very large crude carrier) orderbook rose in November to 39.3 million DWT (deadweight tonnage) from 38.5 million DWT in October 2015. The Suezmax orderbook also recorded a rise from 15.4 million DWT to 16.2 million DWT.
At the end of November, 127 newbuild VLCCs were under contract, which represents approximately 20% of the global VLCC fleet. Suezmax newbuilds under contract are now 103, which is 23% of the total Suezmax fleet.
Why the orderbook rose
The orderbook rose as newbuild vessel prices remained low and tanker rates remained robust. The rise is partly due to Tier 3 legislation on nitrogen oxide emissions. The legislation will be applicable beginning in January 2016. In order to avoid the extra costs associated with complying with this new environmental legislation, companies are ordering tankers before January 2016. Beginning in January, we may see a subdued pace of new orders. A rising orderbook suggests that crude tanker companies such as Frontline (FRO), Nordic American Tankers (NAT), Teekay Tankers (TNK), Euronav (EURN), DHT Holdings (DHT), and Tsakos Energy Navigation (TNP) have a positive outlook on the industry.
Oversupply worries
Most of the VLCC newbuild deliveries are scheduled for the second half of 2016 while the Suezmax deliveries are scheduled for 2017. Tanker oversupply concerns in the industry will hover in the second half of 2016.