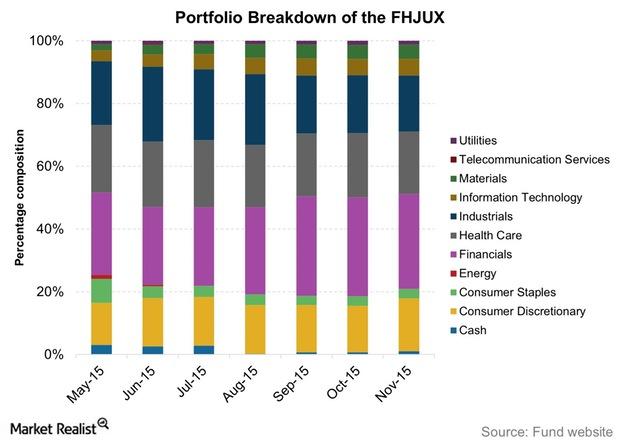 A Look at FHJUX's Portfolio through November 2015
By David Ashworth

Dec. 23 2015, Updated 5:01 p.m. ET
Fidelity Advisor Europe Fund
The Fidelity Advisor Europe Fund Class A (FHJUX) seeks to grow capital over the long-term by "normally investing at least 80% of assets in securities of European issuers and other investments that are tied economically to Europe."
The fund management believes in investing in superior quality companies that are available at a discount to their fair value. Its bottom-up stock picking focuses on investing in those companies that have "proven business models, wide competitive moats and access to scarce or intangible resources (e.g., properties, cost structure, R&D, brands, company culture and management)."
Article continues below advertisement
The fund's assets were spread across 80 holdings as of September 2015, and it was managing assets worth $1.4 billion as of November's end. As of its October portfolio, the fund's equity holdings included Sanofi (SNY), Shire (SHPG), B shares of Novozymes (NVZMY), Lloyds Banking Group (LYG), and Prudential (PUK).
Historical portfolios
For this analysis, we'll be considering FHJUX's holdings as of October 2015, as that is the latest available sectoral breakdown. Holdings post-October reflect valuation-driven changes to the portfolio, not the actual holdings.
The financials sector makes up the majority of FHJUX's portfolio. Healthcare and industrials follow, in that order, and form a combined 37% of the fund's assets. Apart from these three, only the consumer discretionary sector's weight reads in the double-digits. The fund is not invested in the energy and telecom services sectors. The fund manager exited the energy sector in 2Q15.
The fund's portfolio has undergone quite a bit of change in the one-year period ended November 2015. Its exposure to financials has been stepped up. Stocks from this sector formed a little over one-fifth of the fund's assets a year ago. According to the latest information, this percentage has risen to over 30%. A lot of fresh securities have been added, while quite a few have been liquidated, some very quickly after purchase.
Industrials, consumer discretionary, and information technology stocks have also seen their respective shares rise in the past year. On the other hand, consumer staples stocks, which had formed over 14% of the fund's assets in November 2014, now form just 3%.
How has the FHJUX fared year-to-date in 2015 up to November? Let's look at that in the next article.