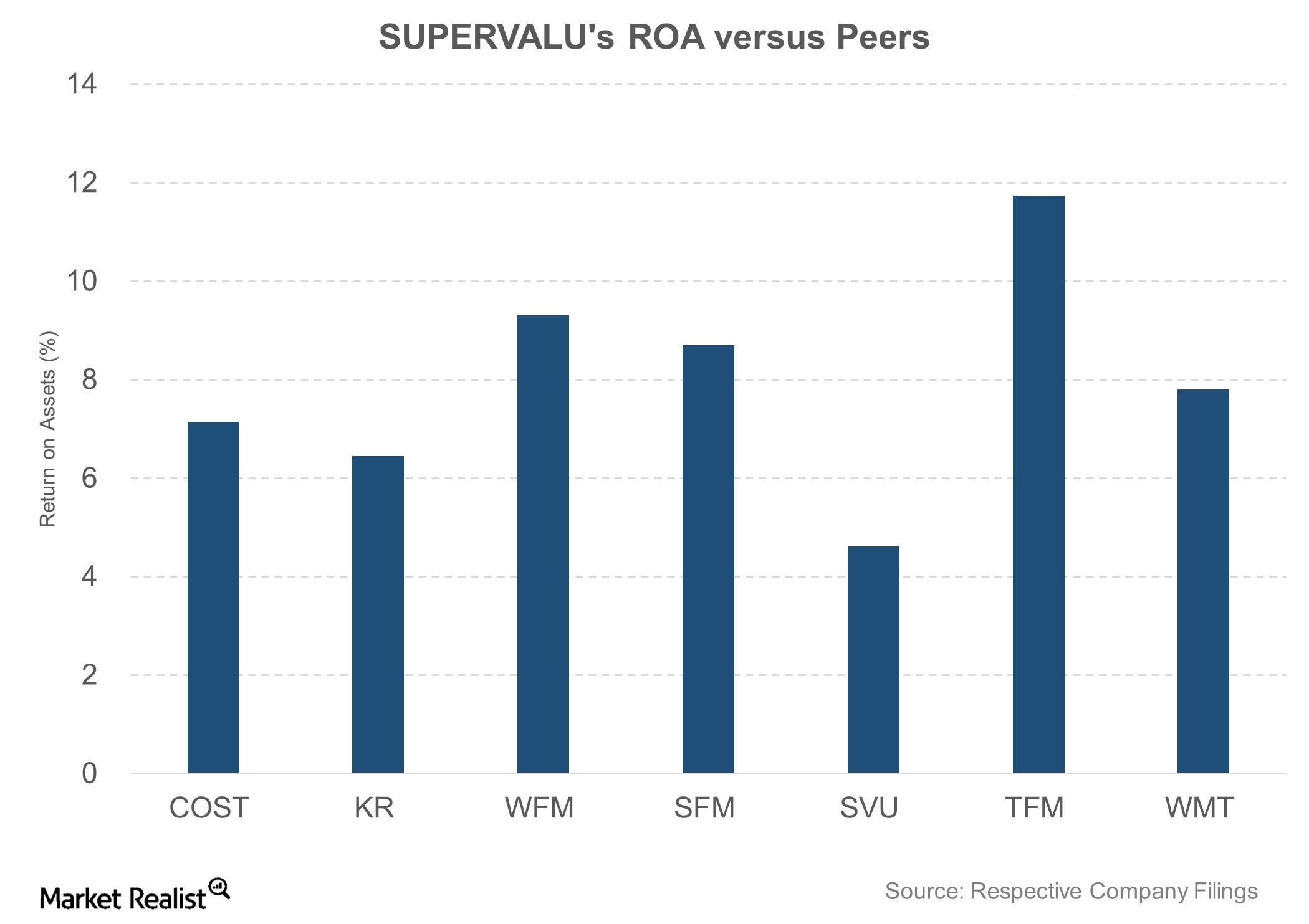 Evaluating SUPERVALU's Return on Assets
Volatile return on assets
As a result of unstable operational and financial performance, SUPERVALU's (SVU) return on assets (or ROA) has been quite volatile, ranging from -17% on account of negative earnings to 4.7% during the last 12 quarters.
ROA is a measure that compares the profitability of a company to its assets. It's determined by dividing the net profit of a company by its total assets. SUPERVALU's margins have been some of the lowest in its peer group, and the company has either registered losses or a net margin of around 1% over the last ten years. As a result, the company's ROA is one of the lowest in its peer group.
Note that ROA as reflected in the above chart is for the most recent reported quarter for each company.
Article continues below advertisement
SUPERVALU's ROA versus peers
Whole Foods Market (WFM), one of America's largest organic food retailers, registered an ROA of more than 9% for its quarter ending September 2015 because of its ability to maintain high margins. Kroger (KR), on the other hand, has been squeezing its margins for price investments but had an ROA of 6.5% for its quarter ending August 2015.
At the end of its fiscal 2Q16, SUPERVALU's ROA was 4.6%. It should be noted that the company's current ROA is on the higher side of its three-year ROA range of -17% to 4.7%. Despite this, the company provides the lowest return on assets in its peer group.