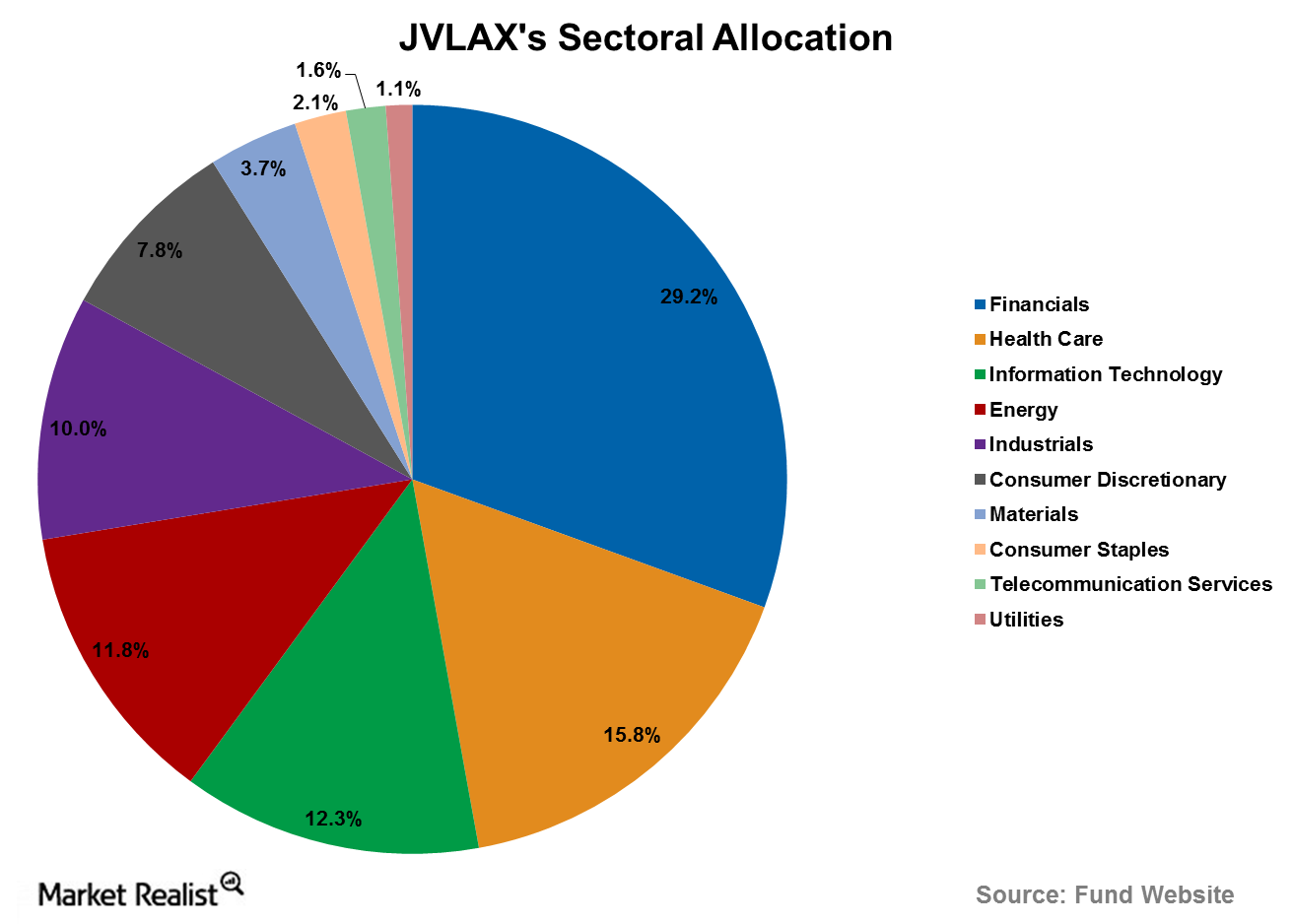 The John Hancock Disciplined Value Fund: What You Need to Know
The John Hancock Disciplined Value Fund
The John Hancock Disciplined Value A Fund (JVLAX) invests more than 80% of its net assets in a portfolio consisting of equity securities. The fund invests 15% of net assets in illiquid securities. An illiquid security is an asset that can't be easily sold for cash without a substantial loss in value. The fund was launched on December 2008 and was managing assets worth $12.8 billion as of September 2015. It was also invested in 88 securities as of that date. The fund has 86.4% of its net assets invested in common stock, followed by 8.7% invested in foreign stock, and the remaining 4.9% invested in cash and cash equivalents.
Article continues below advertisement
Sectoral allocation and top holdings
The JVLAX is focused on the financials sector, with 29.2% of fund's assets invested there as of October 2015. Meanwhile, healthcare makes up 15.9% of the fund's portfolio, and information technology makes up 12.3% of the fund's portfolio. Energy and industrials round off the top five invested sectors.
As of October 2015, the top holding in the financials sector included Berkshire Hathaway (BRK.A). Meanwhile, Microsoft (MSFT) has the maximum exposure in the information technology sector. The healthcare sector has the second-largest sector exposure, with Johnson & Johnson (JNJ) as the top holding. The top holdings in the energy sector include Occidental Petroleum (OXY).
Fees and minimum investment
To invest in JVLAX, you'll need a minimum investment of $1,000. The fund has a gross expense ratio of 0.82% of total assets and a front-end load. This load is defined as sales charge applied at the time of initial purchase for an investment and is 5% of the purchase price.
In the next article, we'll look more closely at the American Century Equity Income Fund.