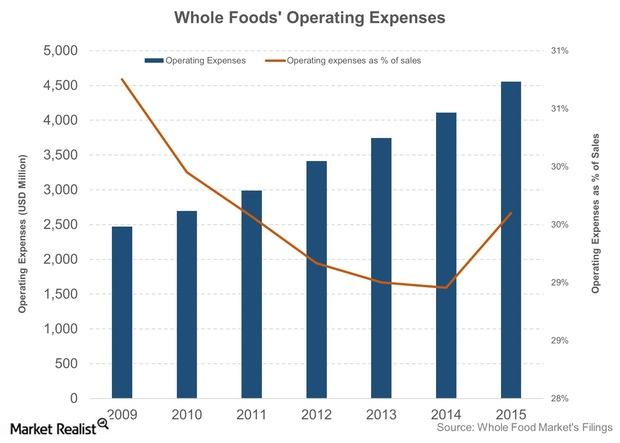 How Whole Foods Is Working to Shed Its "Whole Paycheck" Image
By Sonya Bells

Nov. 18 2015, Updated 2:36 p.m. ET
"Whole paycheck" status
Whole Foods Market (WFM) can be credited with cultivating widespread customer interest in natural and organic foods across the US. However, historically, the company has been perceived as pricier and has earned the "Whole Paycheck" status because of its high prices. With the increase in competition from traditional supermarkets like Kroger Company (KR), mass merchandisers like Wal-Mart Stores (WMT) and Costco Wholesale Corporation (COST), and various value-oriented organic start-ups, Whole Foods has been working diligently over the past few years to shed the "Whole Paycheck" reputation. We'll look at some of the company's recent initiatives in that effort below.
Article continues below advertisement
Job cuts and reduction initiatives
In order to improve its cost structure, lower prices, and upgrade technology, Whole Foods decided in September 2015 to reduce its workforce by 1,500 employees. This reduction will impact ~1.6% of the company's total employees. The move expands Whole Foods' plan to reduce its general and administrative expenses by $300 million by the end of fiscal 2017.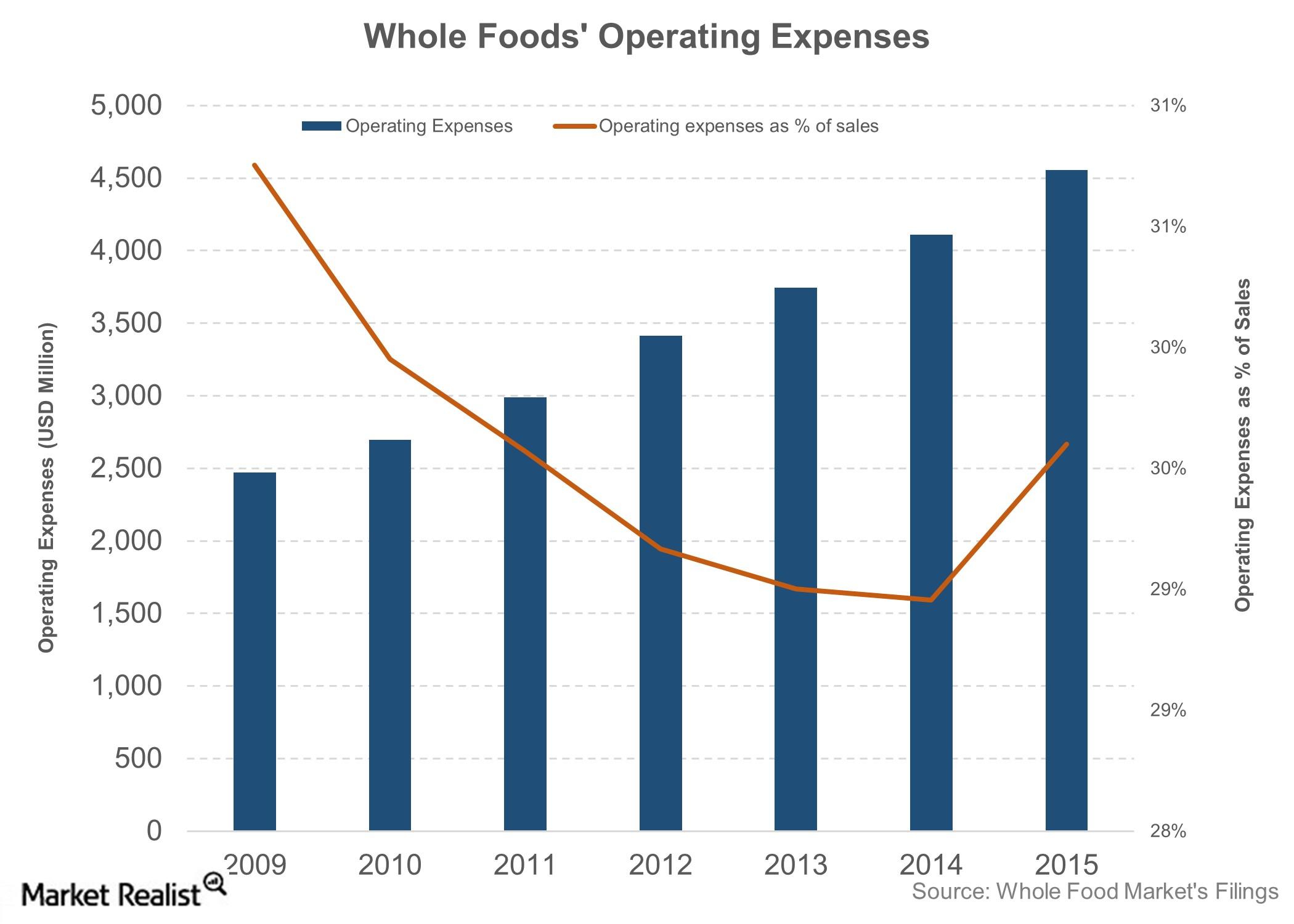 Launching a new uniquely branded store concept
In 2016, Whole Foods plans to introduce a new, smaller format (30,000 square feet) entitled "365 by Whole Foods Market," which will essentially be a budget-friendly version of the traditional Whole Foods store. The first five stores are expected to open in the second half of 2016. The company anticipates that this intitiation will help offset some of the business it has lost to competitors like Sprouts Farmers Market, Kroger, and Wal-Mart.
Article continues below advertisement
Other new initiatives
Whole Foods has also been taking other initiatives, such as offering special discounts on its products and making partnerships with fast-food brands like McDonald's and Dunkin Donuts in order to reenergize its sales. The company is allowing its gross margin to contract in order to change customer value perceptions. For example, it recently started a "Love Fest" program, which featured limited-time 25-cent cups of coffee, tea, and oatmeal and included special weekly discounts.
ETF exposures and what's next