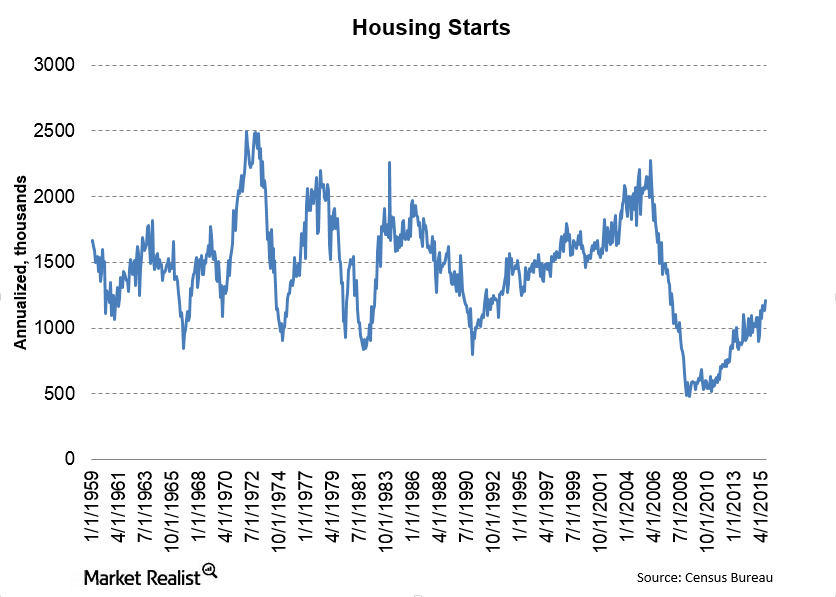 Rationale for the Plum Creek Timber-Weyerhaeuser Merger
By Brent Nyitray, CFA, MBA

Nov. 11 2015, Updated 8:09 a.m. ET
The combination of the largest private owners of forest
The Plum Creek Timber-Weyerhaeuser merger is about synergies and best practices. Weyerhaeuser (WY) and Plum Creek Timber (PCL) anticipate annual cost synergies of $100 million, and the transaction will be accretive to funds available for distribution in the first full year following completion.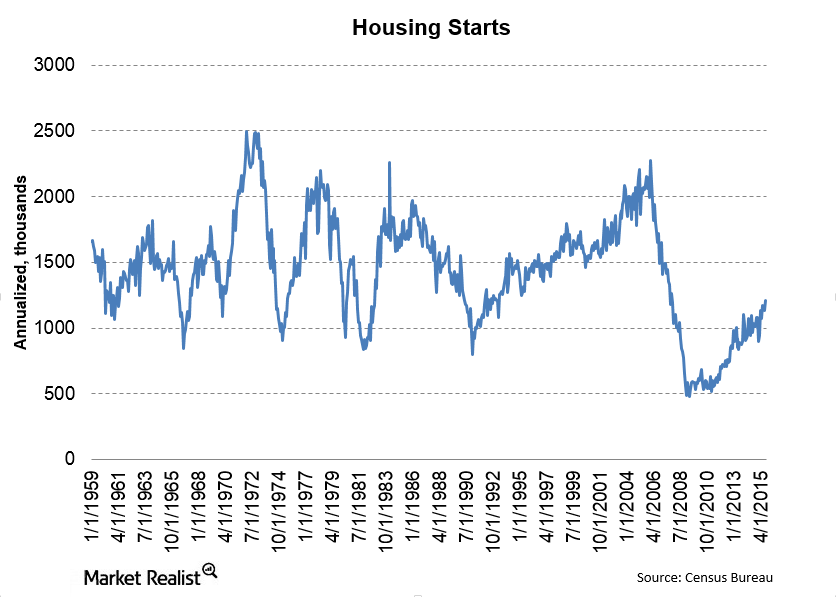 Article continues below advertisement
A levered bet on housing
This deal is a leveraged bet on the housing recovery. There is tremendous pent-up demand and not much in the way of supply as builders have been able to drive the top line by raising prices and maintaining tight inventory. Millennials are starting to form households, and that will drive home construction for years to come.
If you look at the chart of housing starts, you can see that the United States used to average about 1.5 million starts a year before the bubble inflated. Housing starts peaked at about 2.1 million prior to the bust and have averaged about half that for the past seven years. Given that there are more Millennials than Baby Boomers, there will be tremendous need for housing construction over the next decade. This deal positions Weyerhaeuser and Plum Creek Timber to meet that demand.
Comments from management
"We're excited to combine the two leaders in our industry to create the world's premier timber, land and forest products company," said Doyle R. Simons, president and chief executive officer of Weyerhaeuser. "This new company will create tremendous benefit for shareholders as we drive value through shared best practices, economies of scale, cost synergies, operational excellence and disciplined capital allocation. Our customers and employees will also benefit as we form a winning team with common values and unparalleled expertise in timber, land and manufacturing. I have the utmost respect for Rick Holley and the Plum Creek team and look forward to working together to successfully integrate these two outstanding companies."
Other merger arbitrage resources