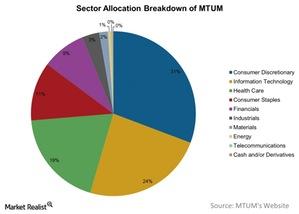 MTUM: An Analytical Look at Its Momentum Holdings
By Ivan Kading

Nov. 12 2015, Updated 10:08 a.m. ET
MTUM investment methodology
The iShares MSCI USA Momentum Factor ETF (MTUM) is based on its index, the MSCI USA Momentum Index. According to the fund's prospectus, the risk-adjusted momentum of each stock is calculated by dividing its excess return over the risk-free rate by annualized standard deviation. Each stock is then assigned a momentum z-score.
The weight of each underlying index constituent is determined by multiplying the security's momentum score by its free-float market capitalization. MTUM currently manages a total net asset of $980.2 million distributed mainly in the consumer discretionary, information technology, and healthcare sectors.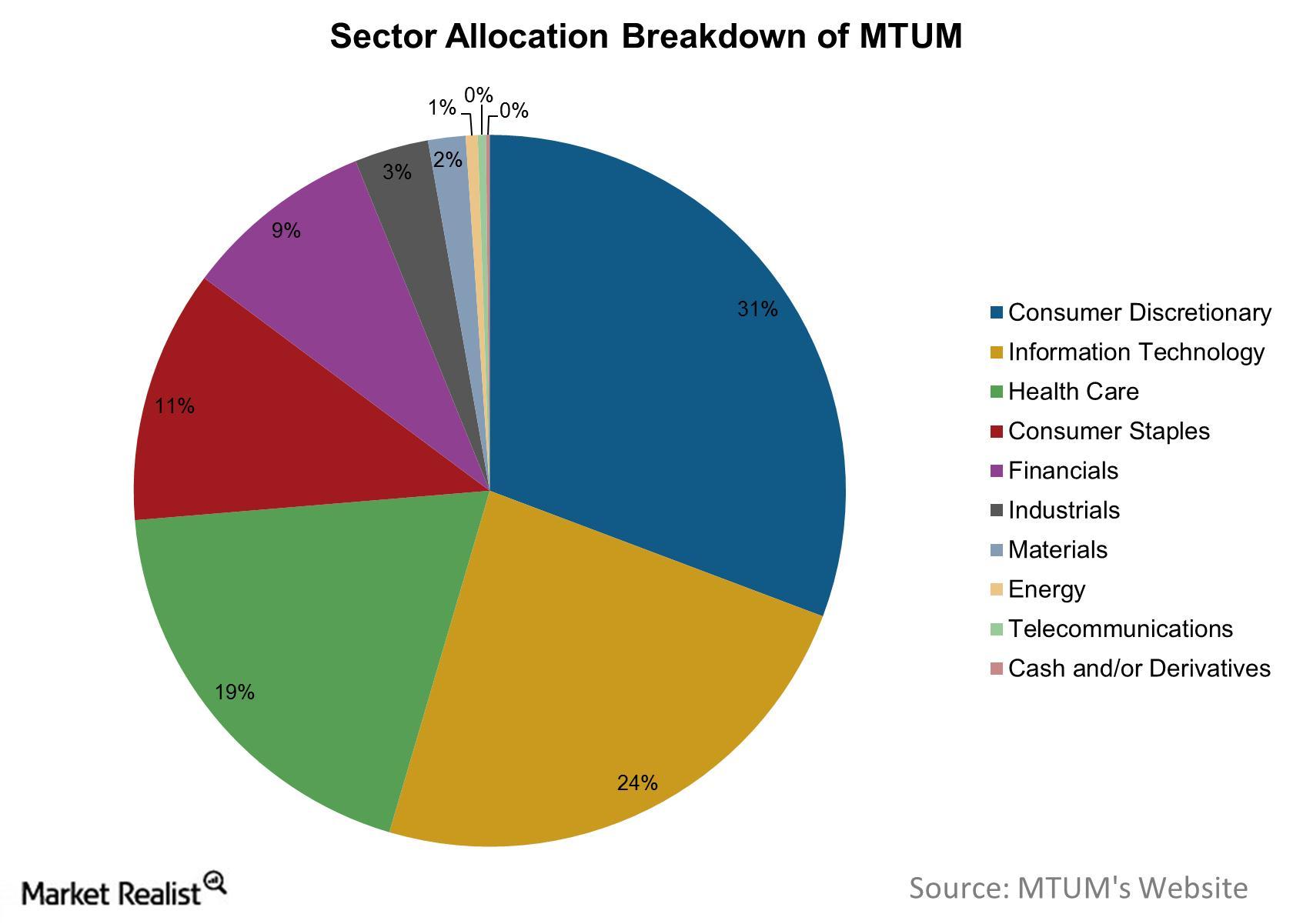 Article continues below advertisement
Holdings analysis
The top five holdings of MTUM are Amazon.com (AMZN), Facebook (FB), Visa (V), Starbucks (SBUX), and The Home Depot (HD). The consumer discretionary sector, which singlehandedly represents 30.7% of the fund, is trading above its 20-day, 50-day, and 100-day moving averages. Strong earnings from the consumer discretionary sector have boosted its performance. The average earnings from this sector have considerably beaten analysts' estimates of 5.8%.
The information technology sector, which is the second largest component of MTUM, is trading above its 20-day moving average by a significant margin of 5.8%. The entire information sector of the market is trading above its 20-day moving average by 1.7%, riding on its strong earnings report and beating analysts' estimates by 5.9%. The utilities sector, which forms a small part of MTUM, is trading below its 20-day moving average due to weak earnings and the economic environment.
In the next part of this series, we'll look at the effect of adding MTUM to your portfolio.