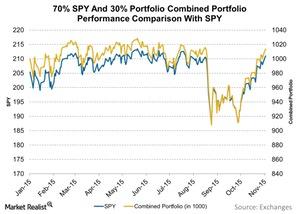 How Might the First Trust Value Line Dividend Index Fund Benefit Investors?
By Ivan Kading

Nov. 9 2015, Updated 10:09 a.m. ET
FVD
The First Trust Value Line Dividend Index Fund (FVD) is a smart beta fund that provides the dual opportunity of regular income with long-term capital appreciation.
The top five holdings of FVD are AbbvVie (ABBV), BOK Financial Corporation (BOKF), Chevron Corporation (CVX), MSC Industrial (MSM), and ConocoPhillips (COP). Let's take a look at a portfolio made up of 30% FVD and 70% SPY and compare its performance with SPY.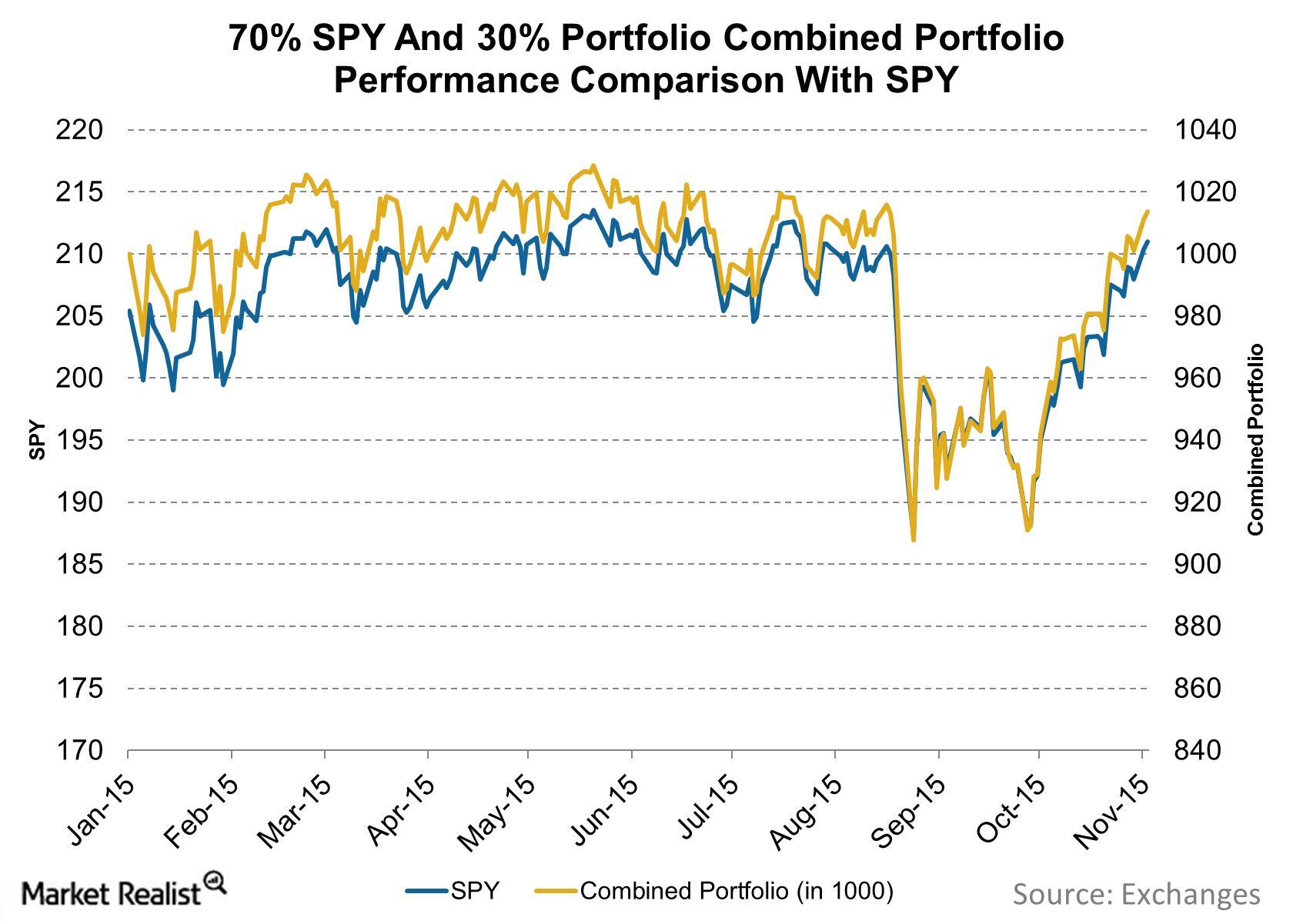 Article continues below advertisement
Increased volatility
As observed from the graph, SPY and the combined portfolio of 30% FVD and 70% SPY performed similarly in the market during the first three quarters of 2015. The higher short-term gain was possible by investing in the combined portfolio during the fourth quarter, which can be observed from the graph.
It should be noted that increasing the weight of FVD in the portfolio has made it more volatile than the market, but it has also increased the opportunity for gaining high returns. Hence, smart beta funds are risky bets, but they can also be great sources of high return.
Investing in smart beta funds like FVD
High dividend smart beta funds are among the funds most widely invested in. They give investors the opportunity to gain regular as well as capital appreciation. Smart beta funds are risky, but they provide ample chances for gaining high returns. They have revolutionized low-cost investing.
Still, it's important to understand the strategy of any given smart beta fund clearly before investing in it. A fund such as FVD should be properly studied first before investing. The golden rule to investing, of course, is to diversify your portfolio with smart beta funds, remembering that they should not make up more than 20% of your total portfolio weight.
Continue to the final part of this series for a wrap-up of the First Trust Value Line Dividend Index Fund.