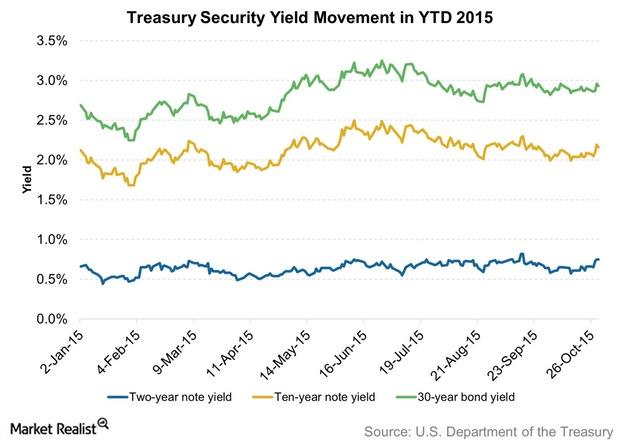 Key for Investors: ZIRP and US Interest Rates
By David Ashworth

Nov. 3 2015, Published 12:35 p.m. ET
ZIRP in the US
"ZIRP" (zero interest-rate policy) is a term that's used to refer to monetary policy in the US, in addition to other geographies. It refers to low nominal interest rates in an economic system. It's used to stimulate growth. In the US, the federal funds rate—the short-term rate at which institutions lend to each other—has been 0%–0.25% since December 2008. The combination of this policy and QE (quantitative easing) programs had a profound impact on the central bank's balance sheet. It also impacted fixed income and other capital markets.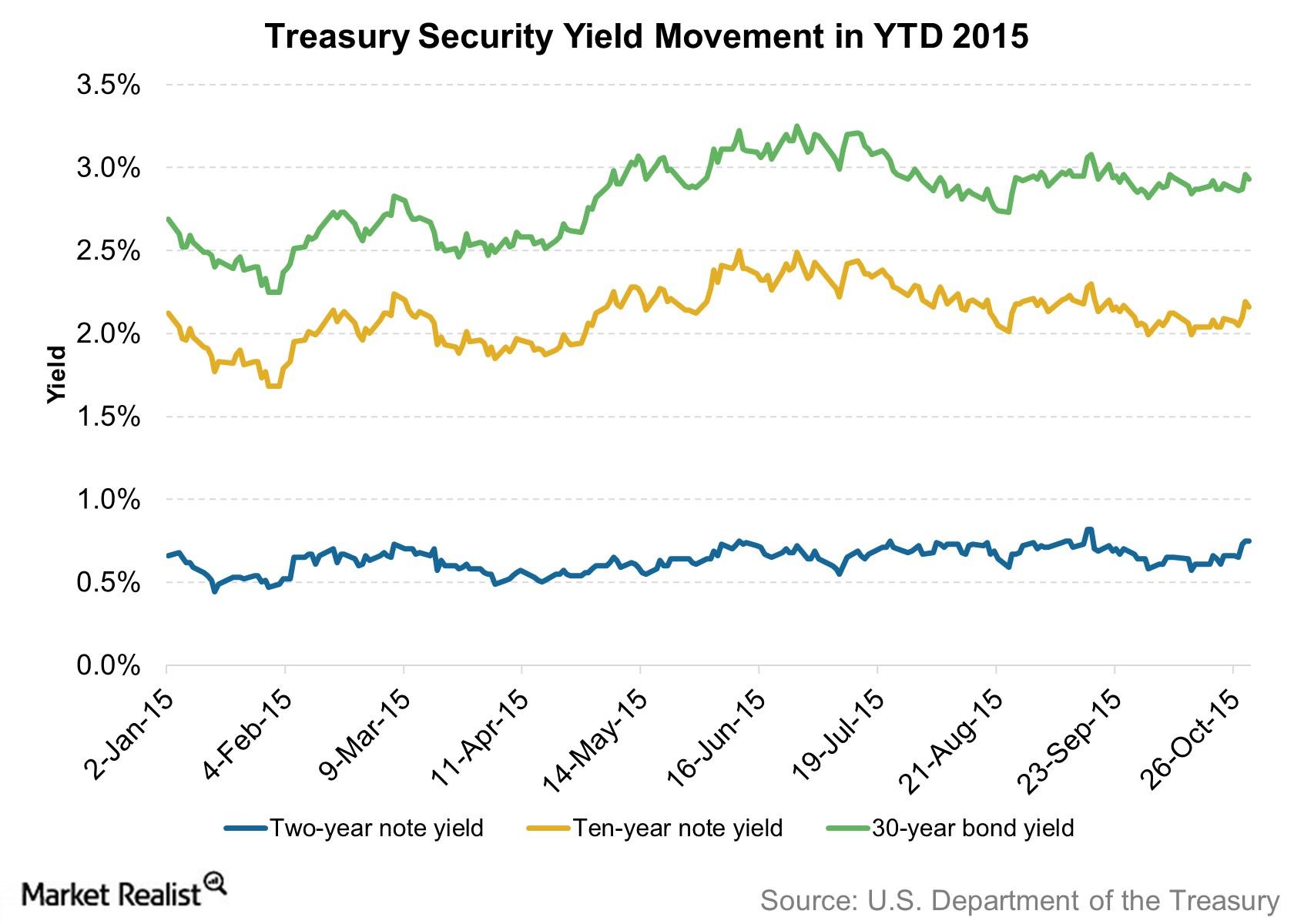 Article continues below advertisement
Is ZIRP here to stay?
It's important to note that 2015 was considered to be the year when the US central bank would raise the target range of the federal funds rate. It would be the first hike since 2006. However, nearly ten months have gone by. Central bankers don't think that the economic environment is suitable for a rate hike.
Yield movement across the market spectrum
The above graph shows how yields on three Treasury securities moved YTD (year-to-date) in 2015. Yields on the two-year Treasury note, or T-note, have been 0.44%–0.82% YTD. The higher end of the range was seen just ahead of the monetary policy meeting in September. The benchmark ten-year T-note was 1.7%–2.5% YTD in 2015. So far, the 30-year bond has traded in a 100 basis point range of 2.3%–3.3% this year.
Treasury yields rise after the FOMC's announcement
The FOMC (Federal Open Market Committee) met on October 27–28 in a scheduled meeting to determine the course of the monetary policy. Although the federal funds rate didn't change, policymakers left the possibility of a rate hike open in the last meeting in December.
Since the announcement on October 28, Treasury yields rose across the yield curve. The ten-year note rose by ten basis points. This impacted related instruments including mutual funds (VUSTX) (PGSIX).
On the other hand, equities benefited after the statement. Bank of America (BAC), Fifth Third Bancorp (FITB), AIG (AIG), and Comerica (CMA) rose on October 28.
In the next part, we'll take a look at high-grade and junk bond yields in the US.