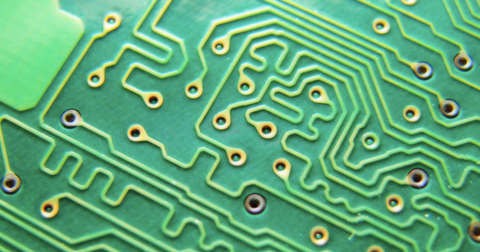 Intel Moves Fast in the IoT and Data Analytics Space
By Puja Tayal

Updated
Semiconductor Industry Update
A lot is happening in the semiconductor space. The past few days saw some important announcements related to a new product launch by Intel (INTC) and the acquisition bid for PMC-Sierra (PMCS). Explore the series to get a quick glance of the latest update on the above two companies.
Article continues below advertisement
Intel moves fast in IoT
Intel (INTC) is pacing up its plans to expand in the IoT (Internet of Things) space as its competitors Cisco (CSCO), Qualcomm (QCOM), and IBM (IBM) are already investing heavily to tap the fast-growing IoT market.
The company launched its Intel IoT Platform reference architecture, three IoT chips, and new software products on November 3, 2015. Moreover, Intel Capital announced that it invested more than $22 million in ten startups focused on disruptive innovations in various fields including IoT and data analytics.
New hardware products
Among the newly launched hardware products are three chips; Intel Quark SE SoC (or system on chip) and Intel Quark MCUs (microcontroller) D1000 and D2000. These Quark chips have been designed to work in extremely high and low temperatures, and are claimed to be power efficient and to have a longer life.
The design of the Quark D1000 chip is inspired from Intel's x86 chip. But the Quark chip doesn't qualify as an x86 chip as it is not capable of running the Windows operating system or other software that can be run with x86 technology.
One of the new Quark chips consumes only 27 milliwatts of power, unlike the Intel chips used in laptops that consume around 15 watts. One of the Quark chips can identify anomalies in information arriving from external sensors using its built-in, pattern-matching circuitry.
The D1000 MCU is immediately available for sale while the D2000 MCU is expected to be available by the end of 2015. The Quark SE SoC is expected to be available in the first half of 2016.
New software products
Among the newly launched software products are two multi-architecture operating systems that are connected to the cloud, Wind River Rock and Wind River Pulsar Linux. Another product added to the Intel IoT Platform is an open-source big data analytics project called TAP (Trusted Analytics Platform), suitable for the cloud environment. The cloud product suite allows makers and commercial developers to build applications faster.
The PowerShares QQQ ETF (QQQ) invests 3.1% of its portfolio in Intel's stock.