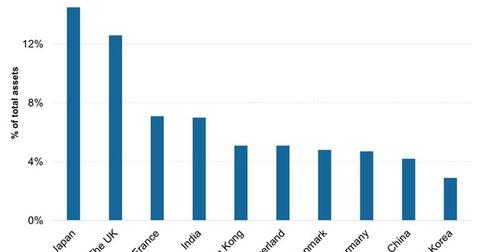 Fast Facts about the American Funds EuroPacific Growth Fund
By David Ashworth

Nov. 17 2015, Published 4:49 p.m. ET
The American Funds EuroPacific Growth Fund
Launched in April 1984, the American Funds EuroPacific Growth Fund – Class A (AEPGX) invests in companies of all sizes, located primarily in the Pacific Basin and Europe. According to the fund, AEPGX provides exposure to companies that are located outside the US, "except a nominal portion that may be held in U.S. dollars."
As of the end of October 2015, AEPGX had managed assets worth $126.8 billion. As of the end of September, it had 462 holdings in its portfolio.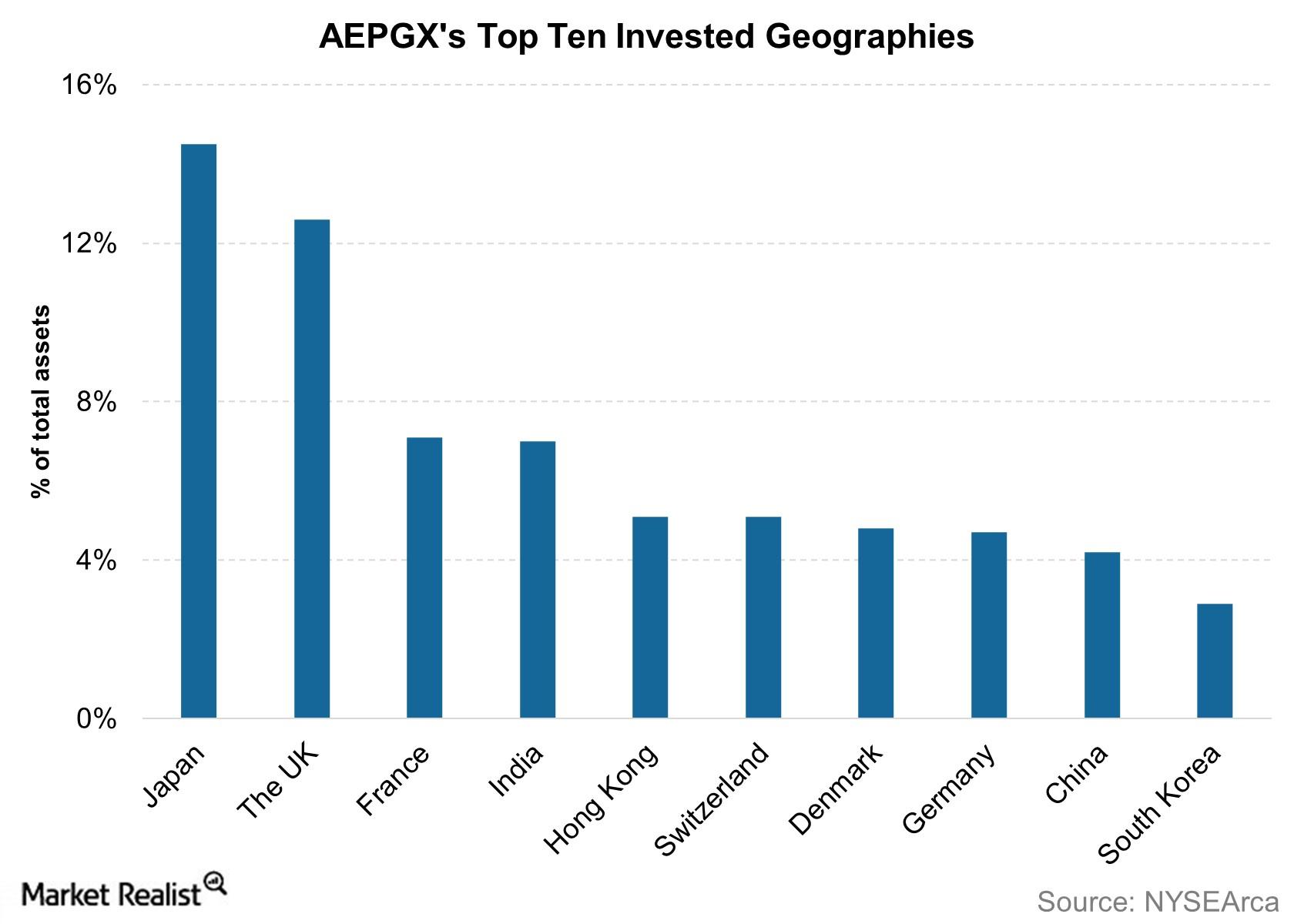 Article continues below advertisement
Sectoral and geographic breakdown
If you're invested in AEPGX, 20.3% of your money is invested in financials, according to the latest available sectoral breakdown as of September 2015. Stocks from the consumer discretionary sector form 13.2% of the fund's assets, followed by the information technology sector, which forms 13.1% of the portfolio. Healthcare and industrials, in that order, round off the top five sectors invested in by the fund. On the other hand, energy and utilities are the smallest holdings.
The geographic exposure, which is updated quarterly, shows that 14.5% of this fund's money is invested in stocks from Japan. Stocks of companies from the United Kingdom form 12.6% of the fund's net assets. France and India follow, making up ~7% each.
Novo Nordisk A/S (NVO) is the fund's largest holding, forming 4.4% of the fund's September 2015 assets. SoftBank Group Corp. (SFTBY) is the top Japan-based holding, Barclays PLC (BCS) is the top UK-based security, and HDFC Bank Ltd. (HDB) is the top India-based holding. The fund is also invested in Baidu, Inc. (BIDU) and Taiwan Semiconductor Manufacturing Company Limited (TSM).
Fees and minimums
Investors in the American Funds EuroPacific Growth Fund (AEPGX) must have a minimum initial investment of $250. Investors can add to the fund in multiples of $50. For Class A shares, the fund house can levy a maximum sales charge of 5.75% as a percentage of the offered price. The expense ratio of the fund is 0.83%.
Let's look at the Invesco International Growth Fund (AIIEX) in the next article.