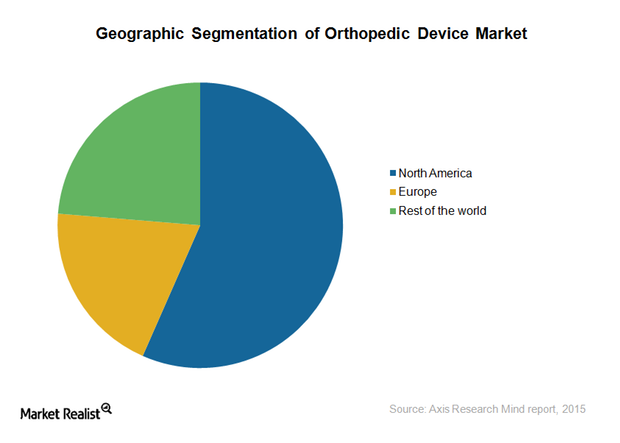 What Factors Affect Growth in the US Orthopedics Device Market?
By Sarah Collins

Nov. 19 2015, Published 5:17 p.m. ET
Overview
Orthopedic devices are devices used for the diagnosis and treatment of injuries or deformities of the musculoskeletal system, which includes bones, joints, ligaments, tendons, muscles, and nerves. The orthopedics device segment is the second largest device segment in the US market. Major growth drivers for the orthopedics market are the prevalence of obesity, an aging population, sports injuries, outpatient procedures, and demand for minimally invasive surgeries.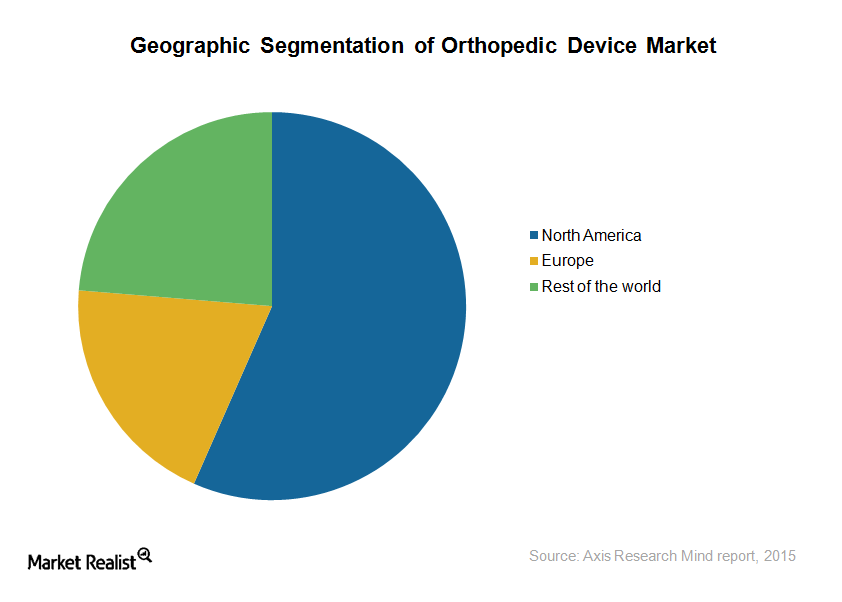 According to Transparency Market Research, a market intelligence firm, the global orthopedics market is forecasted to reach $41.2 billion by 2019. The United States constitutes around 56% of the global orthopedics market.
Article continues below advertisement
Shift in material usage
Traditionally, orthopedic devices were manufactured using stainless steel as raw materials. Due to higher biocompatibility, lower weight, and the associated structural strength, titanium is gaining popularity and being widely used instead of stainless steel in most orthopedic devices.
Market segmentation
Joint replacements and spinal implants are the two major types of orthopedic devices. Joint replacement devices can be further categorized on the basis of anatomical location into knee, hip, shoulder, spine, extremities, and trauma. Knee orthopedic devices dominate the US orthopedics device market followed by hip orthopedic devices due to increasing demand in hip replacement surgeries, fractures, and an aging population.
Top players
DePuy Synthes, the orthopedics division of Johnson & Johnson (JNJ), dominates the US orthopedic market and is a leader in the orthopedic trauma device market. Stryker (SYK) is the second biggest company with expertise in hip fixation devices. Zimmer Biomet (ZBH) is a leading player in the knee orthopedic device market, and Medtronic (MDT) leads the spine orthopedic device market.
The iShares US Medical Devices ETF (IHI) is a focused ETF that provides exposure to the US medical device industry.