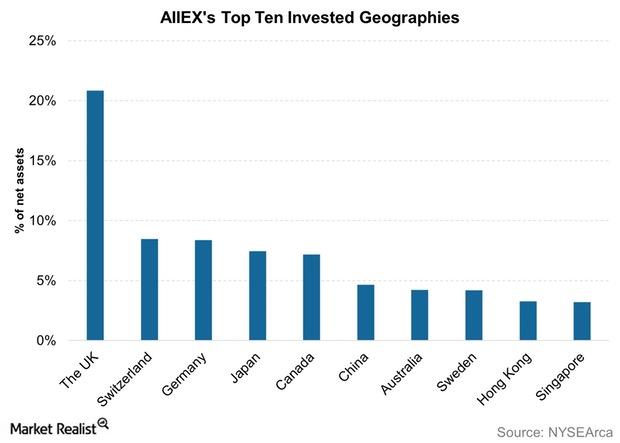 Fact File: The Invesco International Growth Fund (AIIEX)
By David Ashworth

Nov. 17 2015, Published 4:49 p.m. ET
The Invesco International Growth Fund
According to the fund, the Invesco International Growth Fund – Class A (AIIEX) aims to attain growth of its investors' capital "by investing in a diversified portfolio of reasonably priced, quality international companies with strong fundamentals and/or accelerating earnings growth."
Launched in April 1992, AIIEX managed $9.0 billion in assets as of the end of October 2015. As of the end of September, it had 74 holdings in its portfolio.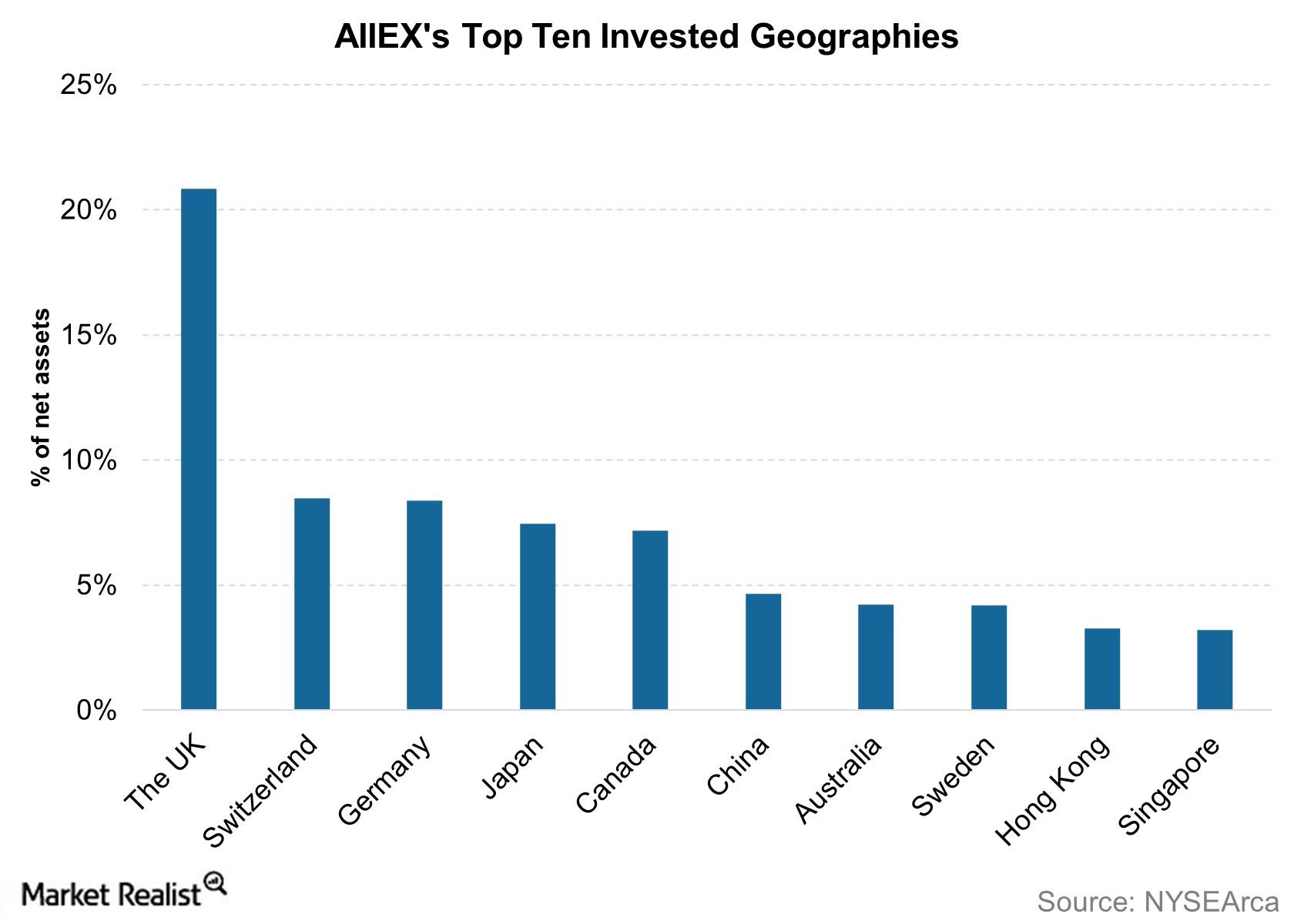 Article continues below advertisement
Sectoral and geographic breakdown
If you're invested in AIIEX, 23.8% of your money is invested into consumer discretionary stocks, according to the latest available sectoral breakdown as of October 2015. Stocks from the financial sector form 17.9% of the fund's assets, followed by the information technology sector, which forms 15.4% of the portfolio. Consumer staples and industrials, in that order, round off the top five sectors invested in by the fund. The fund holds 6.8% of its assets in cash and equivalents, and it is not invested in the telecom services and utilities sectors.
The geographic exposure, as of October 2015, shows that 20.8% of your money is invested into stocks from the United Kingdom. Stocks from all other countries form less than 10% each of the portfolio. Stocks of companies from Switzerland form 8.5% of the fund's net assets, followed by Germany, which comprises 8.4% of the portfolio. Japan and Canada follow, making up 7.4% and 7.2% of the fund, respectively.
Article continues below advertisement
The UK's Sky Plc was the fund's largest holding, comprising 3.5% of the fund's September 2015 assets. RELX PLC (RELX), Teva Pharmaceutical Industries Limited (TEVA), WPP plc (WPPGY), Publicis Groupe SA (PUBGY), and CGI Group, Inc. (GIB) had formed a combined 11.4% of the fund's assets for the month.
Fees and minimums
If you are interested in investing in the Invesco International Growth Fund (AIIEX), you would require a minimum initial investment of $1,000. You can add to your investment in multiples of $50. For Class A shares, the fund house can levy a maximum sales charge of 5.5% as a percentage of the offered price. The expense ratio of the fund is 1.33%.
Let's look at the Artisan International Fund – Investor Class (ARTIX) in the next article.