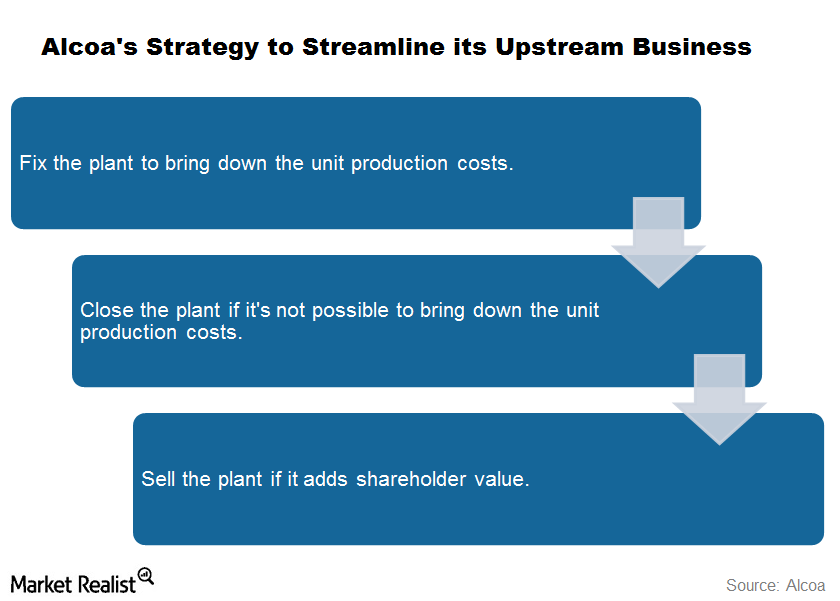 Capacity Curtailments Could Help Increase Alcoa's Cost Positioning
By Mohit Oberoi, CFA

Nov. 20 2020, Updated 12:24 p.m. ET
Cost positioning
One of the focus areas for Alcoa (AA) is to create a globally competitive commodity business. This has also been the objective for other aluminum companies like Rio Tinto (RIO) and Norsk Hydro (NHYDY).
One of the ways to become competitive in the commodity business is to reduce costs. This often means making tough decisions such as closing down high-cost capacities.
Article continues below advertisement
Low-cost producers
Primary aluminum and alumina are commodity products, and producers don't have much control over their pricing because market dynamics determine their prices. When aluminum prices start falling, high-cost producers turn unprofitable much sooner than their peers, which are better placed on the cost curve. Low-cost producers are better able to survive economic cycles.
Alcoa's strategy with respect to its primary business is fairly straightforward, as shown in the chart above. The company is working to reduce the unit production costs for its plants. If this is not possible, Alcoa could idle these plants. Plus, Alcoa has been looking to sell some of the plants if it creates shareholder value.
Together, Alcoa (AA) and Ball Corporation (BLL) form ~4% of the Materials Select Sector SPDR ETF (XLB).
Cost curve
Commenting on the capacity curtailments, Roy Harvey, Alcoa executive vice president and president of the company's Global Primary Products business, noted, "Across the globe, we have been taking measures to curtail smelting and refining capacity that is not competitive to improve our cost profile." Alcoa's cost position in aluminum has improved from the 51st percentile in 2010 to the 43rd percentile in 2014. The company expects to further bring down its positioning to the 38th percentile by the end of 2016.
According to Alcoa, "The reductions will further improve the cost position of the Upstream business and ensure competitiveness in a lower pricing environment." The alumina and aluminum business would form part of the Upstream Company after Alcoa's split. Please read Will Alcoa Splitting into 2 Companies Add Shareholder Value to learn more about this split.
We'll hear from Alcoa on the company's Investor Day, which is scheduled for November 4. You can also visit Market Realist's Aluminum page to explore the key takeaways from that event