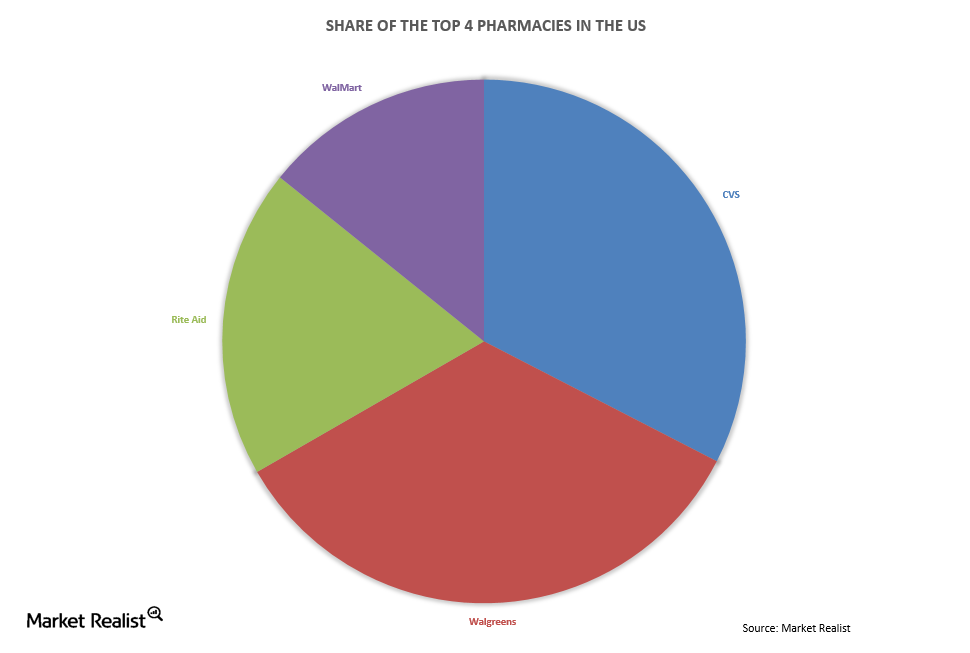 Can the Walgreens-Rite Aid Merger Get Antitrust Approval?
By Brent Nyitray, CFA, MBA

Nov. 20 2020, Updated 3:41 p.m. ET
Regulatory approvals determine when the deal will close
With almost all mergers, the rate of return is driven by the time it takes to finalize the transaction. In the case of the Walgreens-Rite Aid merger, several regulatory approvals are required to close the deal.
Article continues below advertisement
SEC approval
Rite Aid (RAD) will have to get the joint proxy statement approved by the SEC (Securities and Exchange Commission). If the SEC makes any comments, the companies will need to fix the language and refile. Once the SEC approves the proxy statement, a vote must be scheduled at least 30 days from the mailing date.
Antitrust requirement
To get over the first regulatory hurdle, Walgreens Boots Alliance (WBA) will need to file under the Hart-Scott-Rodino Antitrust Improvements Act (HSR). According to the merger agreement, Walgreens will have to file within ten days of the merger agreement. While the companies describe their offerings as "complementary," the late-2016 timing guidance indicates they believe there is at least a decent chance of an extended antitrust review.
Article continues below advertisement
This deal is a combination of the first and third largest pharmacies in the United States. In order of share, the biggest US pharmacy is Walgreens, followed by CVS Pharmacy (CVS). Rite Aid (RAD) is third, and Walmart (WMT) is fourth. Smaller pharmacies and grocers such as Kroger Co. (KR) round out the rest.
The concentration of the industry leaves no doubt this deal will get a request for more information (known as a second request) out of the Federal Trade Commission or the Department of Justice. Regulators will examine the market shares in every US county and will require Walgreens to divest any stores where the concentration is too high. The big question is whether regulators will accept the buyer of the stores. If there are no buyers of enough heft to take over the stores and effectively compete with Walgreens, the regulators could simply reject the proposed remedies and block the transaction.
Best efforts language
The companies will use reasonable best efforts to get regulatory approval and contest any findings by the antitrust authorities. However, Walgreens has set an upper limit of 1,000 stores and $100 million in revenues for divestitures. If regulators demand more, Walgreens may decide to pay the reverse termination fee and walk away.
Other merger arbitrage resources