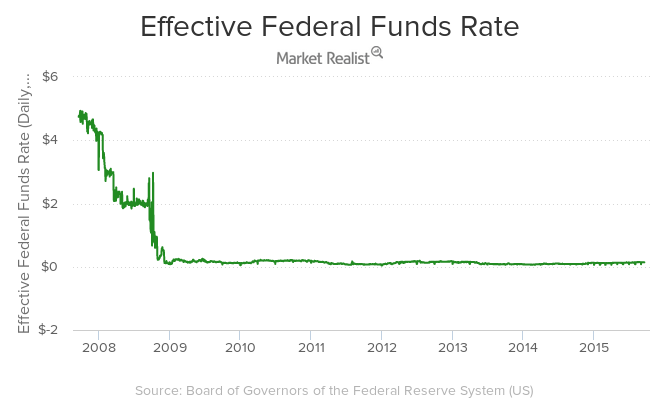 Bill Gross Endorses a Corollary to Gresham's Law
Cheap money drives out good money
Gresham's Law, named after Sir Thomas Gresham, refers to the monetary principle that "bad money drives out good" money. In economics, this means that when a government overvalues (bad money) one type of money and undervalues another (good money), the undervalued money will leave the country or disappear from circulation into hoards, while the overvalued money will flood into circulation.
In his Investment Outlook for November, fund manager Bill Gross sees a corollary to this law. He thinks it's "cheap money drives out good" money. That is, money available cheaply in the markets for "an extended period of time" tends to drive out profitable investment that is sustainable and long-term. The corollary is relevant in today's scenario. We're seeing accommodative monetary policies making money cheap, in effect, in most developed nations (EFA). Certain emerging markets (EEM) (EDC), such as China (FXI) (YINN), India (EPI), and Russia (RSX) (RUSL), have also jumped on the easing bandwagon.
Article continues below advertisement
Artificially inflated asset prices
In the United States, the federal funds rate, also known as the short-term (meaning overnight) lending rate or key interest rate, has been zero lower bound for over six years now. Of course, the lowering of interest rates does lead to the availability of cheap credit in the markets, and this tends to give a boost to investment initiatives.
However, when such low-interest rates linger on for an "extended period of time," people start using the cheap money available less for productive or business expansion purposes, and more for deal-making and transaction fulfillment. This is what led to the surge in M&A (mergers and acquisitions) and buyback activities in the United States, and also drove the S&P 500 (SPY) (SPXL) (SPXS) from a sub-700 index-point level in March 2009 to an over 2000 index-point level currently.
Firms like Apple (AAPL), Prudential Financial (PRU), and IBM (IBM) have been the forerunners of the share buyback race. Stock buybacks were at an all-time high in 2014 while acquisitions continue to make the headlines in the United States. Oracle (ORCL), Aetna (AET), and Centene (CNC) are a few examples of companies that are engaged in acquisition deals.
While this cheap money has played its part in leading to an environment of "artificially inflated asset prices", it has done little to boost real economic growth in the United States, as we'll discuss next.