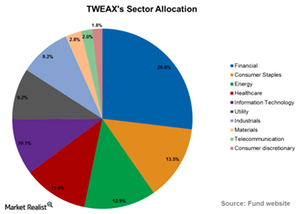 The American Century Equity Income Fund: A Deeper Look
By Seth Bennett

Nov. 1 2015, Published 12:03 p.m. ET
Fund overview
The American Century Equity Income Fund (TWEAX) invests in equity securities that are undervalued. In other words, the company's stock price doesn't reflect future earnings, cash flow, or total assets. The TWEAX fund can invest 80% of its assets in equity securities. It also invests some funds in foreign securities. The fund is managed by three fund managers, and American Century Management is the fund's sub-adviser. The fund has the Russell 3000 Value Index as its benchmark index.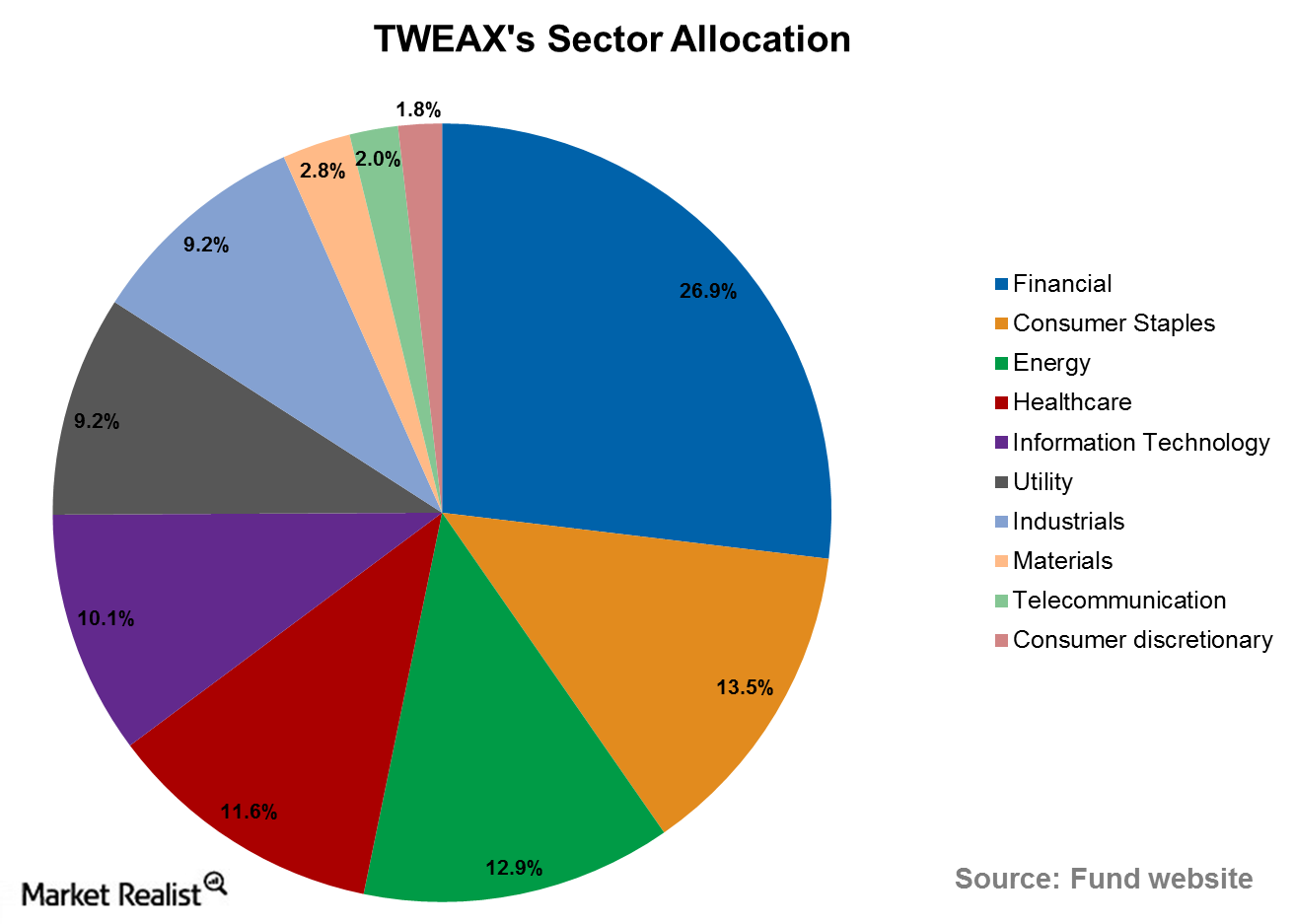 Article continues below advertisement
Key details
The TWEAX fund was launched in March 1997. The minimum investment requirement to open an account is $2,500. The fund has an annual operating charge of 1.18% of the value of the investment. As of September 2015, the fund had 70.6% of its investment in US domestic stocks, and 24% in US and foreign convertible securities, including convertible bonds, equity-linked securities, and preferred securities.
The fund's alpha, a measure for calculating actual return over the market index, for the three-year period ending September 2015, is 0.58%. An alpha of zero indicates that the manager has not added any value, while an alpha greater than zero means that the portfolio manager has outperformed the benchmark's return.
Top holdings
The top invested sectors of the TWEAX fund is the financial sector, making up 26.9% of the fund's portfolio. It's followed by consumer staples, forming 13.5% of the fund's net assets. As of August 2015—latest available—, the fund was invested in 79 companies with total assets under management of $8.5 billion.
The top ten holdings make up 34.2% of the fund's portfolio, and as of August 2015 include Bank of America (BAC), Walmart (WMT), SanDisk (SNDK), Merck & Company (MRK), and Pepsico (PEP).
Next, we'll analyze the performance of the TWEAX fund.