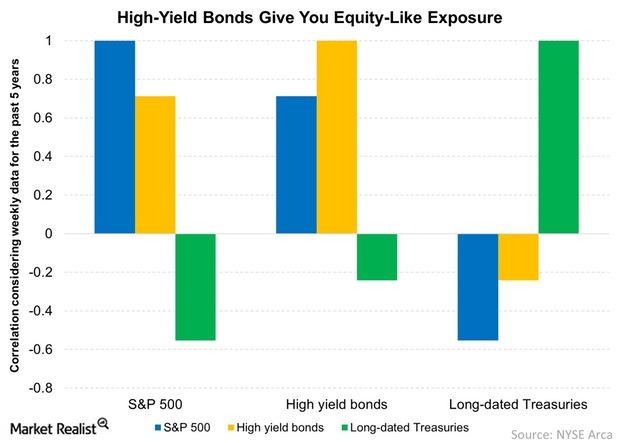 How INC Can Help Balance a Fixed-Income Portfolio
By Matt Tucker, CFA

Nov. 20 2020, Updated 12:34 p.m. ET
Considerations for your own investing strategy
Which is the right solution for you? It really depends on what you are trying to achieve with your fixed income investment. Interest rate risk is a good diversifier against equity risk. If you are looking for your bond investment to provide ballast against your equity holdings then AGG may be more appropriate. If you look to your fixed income investment to provide some ballast, but also a bit more income potential, then INC may be more appropriate. As always, the key is that you now have another option to help you build the right portfolio for you.
Article continues below advertisement
Index or Active?
At this point, some readers may be wondering how to categorize INC. Is it index? Is it active? We classify INC as smart beta. Much like the smart beta funds that have grown in popularity in equity markets, INC seeks to improve risk-adjusted returns in a transparent, rules-based, low-cost way. My colleague Sara Shores discusses this concept on the Blog and will take a closer look at smart beta fixed income solutions in the coming weeks.
Market Realist – INC can balance your fixed-income portfolio.
The graph above shows the correlation of the S&P 500 Index (IVV)(SPHQ), high yield bonds, as tracked by the iShares iBoxx $ High Yield Corporate Bond Fund (HYG), and long-dated Treasuries, as tracked by the iShares Barclays 20+ Year Treasury Bond Fund (TLT), considering weekly returns over the past five years. The correlation coefficient lies between +1 and -1.
The correlation between the S&P 500 Index and Treasuries has been -0.55 over the last five years. The correlation between the S&P 500 and high yield bonds is as high as +0.71. This is because both equities (OEF)(IWM) and high yield bonds (SJNK) are economically dependent assets. The correlation between high yield bonds and long-dated Treasuries is -0.24. Thus, high yield bonds give you equity-like exposure while Treasuries (TLH) move in the opposite direction.
If your portfolio is equity-heavy, the iShares Core US Aggregate Fund (AGG), which invests in investment-grade bonds, could help you diversify your portfolio. However, if your portfolio is fixed-income heavy and you want access to higher yield, the iShares US Fixed Income Balanced Risk ETF (INC), which has higher credit exposure, could be a good option.
Read How to Navigate Today's Bond Markets for more on how to manage your fixed-income portfolio in today's low yield world.