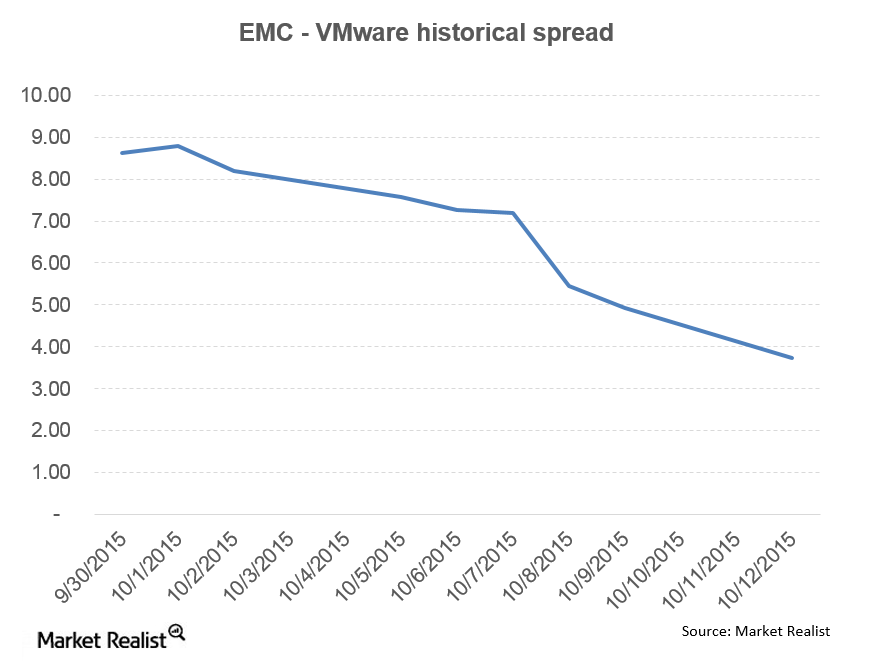 Parsing the EMC-Dell Material Adverse Effect Clause: Part 2
The EMC-Dell merger and the MAE clause
The MAE (material adverse effect) clause is one of the first things arbitrageurs look at in a merger agreement. In the case of the merger between EMC (EMC) and Dell, the MAE clause lays out the circumstances under which Dell can back out of its merger with EMC.
Article continues below advertisement
The MAE clause, paraphrased
Please note that the MAE clause has been paraphrased here to limit the legalese. You should still read and understand the actual language in the merger agreement.
"Material Adverse Effect" means any event, development, circumstance, change, effect, or occurrence that, individually or in the aggregate with all other events, developments, circumstances, changes, effects or occurrences, has a material adverse effect on or with respect to the business, assets, liabilities, results of operations or financial condition of the Company and its Subsidiaries, taken as a whole; provided, however, that no events, developments, circumstances, changes, effects, or occurrences to the extent arising out of or resulting from any of the following shall be deemed, either alone or in combination, to constitute or contribute to a Material Adverse Effect.
The carve-outs follow. My comments are in italics.
changes or conditions generally affecting the industries in which the Company operates (In other words, something that affects the whole tech industry or the IT storage industry would not be an MAE, although you should note the disproportionate effect clause.)
general changes or developments in the economy or the financial markets in the United States or elsewhere in the world (In other words, the financial crisis would not be considered an MAE.)
the negotiation, execution, delivery, or performance of this Agreement (In other words, if a major customer of EMC walks because they don't want to deal with Dell, that isn't an MAE.)
changes in any applicable laws or regulations or applicable accounting regulations or principles or interpretation thereof, in each case unrelated to the transactions contemplated hereby (In other words, if the Financial Accounting Standards Board changed the depreciation schedules for IT companies, which reduced EMC's earnings per share, it isn't an MAE.)