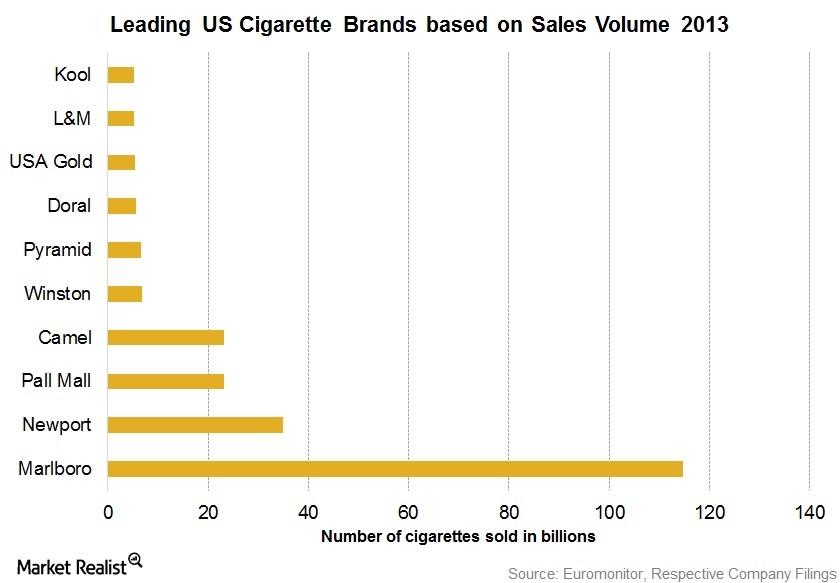 The Lorillard Merger: Reynolds American's Divestitures for Completion
By Penny Morgan

Oct. 13 2015, Updated 1:06 p.m. ET
FTC charges
Reynolds American's (RAI) acquisition of Lorillard came with some related divestitures of cigarette brands like Winston and Kool to Imperial Tobacco Group (ITYBY). The divestiture was to settle FTC (Federal Trade Commission) charges that the proposed Reynolds-Lorillard merger would likely be anticompetitive.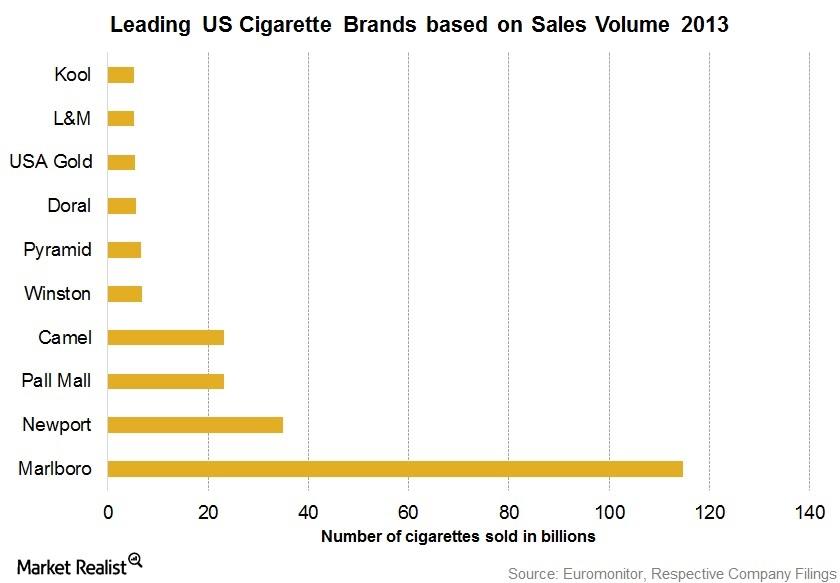 Before the merger, Reynolds and Lorillard were the second- and third-largest US cigarette makers, respectively, behind industry leader Altria Group (MO), which sells the Marlboro brand. According to the FTC complaint, without the divestitures to Imperial, the proposed merger would have raised "significant competitive concerns by eliminating current and emergent, head-to-head competition between Reynolds and Lorillard in the U.S. market for traditional combustible cigarettes."
Article continues below advertisement
Reynolds' divestitures beneficial to Imperial
According to the FTC, the deal "increased the likelihood that the merged firms unilaterally raise prices." In addition, it also increased the likelihood "that coordinated interaction would occur" between the remaining two largest US cigarette makers Reynolds and Altria.
Without these divestitures to Imperial Tobacco, the latter may have become too weak to provide real competition.
According to the complaint, it would have been difficult for any new entry to counter the anticompetitive effects of the merger in an already concentrated industry with players like Philip Morris International (PM) and Japan Tobacco (JAPAF) who have presence outside the US.
Imperial is an international tobacco manufacturer with a competitive presence in about 70 countries but a comparatively small presence in the United States. With the acquisition of the divested assets, Imperial would become a more substantial competitor in the US.
Manufacturing facilities and retail shelf space
The FTC not only required that these brands be divested in the Lorillard deal, but it also required that Reynolds divest to Imperial the Lorillard manufacturing facilities in Greensboro, North Carolina. In addition, the FTC required that the newly merged Reynold-Lorillard provide Imperial with retail shelf space for a short period.
RAI has exposure in the First Trust Consumer Staples AlphaDEX ETF (FXG), with 3.4% of the total weight of the portfolio as of September 27, 2015.
In the next part of this series, we'll look at one of RAI's key segments, R. J. Reynolds Tobacco.