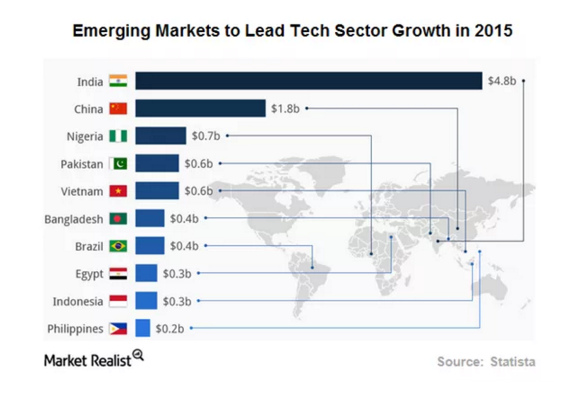 IBM Succumbs to China's Pressure to Probe Source Code
By Anne Shields

Oct. 30 2015, Published 1:15 p.m. ET
IBM allows Chinese officials to peek at its unidentified product source code
In October 2015, IBM (IBM) made a lot of news when it allowed China (FXI) to see and review "an unspecified product's source code." Lately, China has been pressuring global technology companies to provide access to their program codes. Program codes are confidential and carefully guarded secrets.
Global tech players are forced to agree to rigorous security checks before their products can be purchased by China's state-run financial institutions. China says that's because it wants to ensure that the United States is not spying on its citizens through its self-made software.
Article continues below advertisement
Microsoft and Apple have also allowed China to look at their source codes
Refuting the claim that IBM is the first to succumb to China's pressure, an IBM official stated that Microsoft (MSFT) and Apple (AAPL) have both given China permission to look into their software. China is considered one of Apple's most important markets, which is why Apple struck a deal to allow China's State Council Information Office to check its software, as reported by Engadget.
China's importance for IBM's as well as other technology players' growth can be gauged by the fact that after India (EPI), it's China that's expected to lead tech sector growth in 2015, as you can see in the above graph.