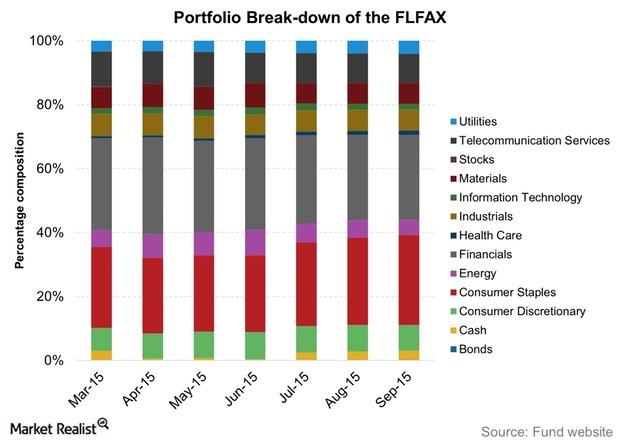 The Fidelity Advisor Latin America Fund (FLFAX): Portfolio Overview
Overview
The Fidelity Advisor Latin America Fund Class A (FLFAX) seeks long-term growth of capital by investing "at least 80% of assets in securities of Latin American issuers and other investments that are tied economically to Latin America." The fund can invest up to 35% of its total assets in any industry that accounts for more than 20% of the Latin American market.
The fund management first conducts fundamental analysis for choosing securities based on their financial condition and industry position. It then looks at market and economic conditions before finalizing its investments.
Article continues below advertisement
FLFAX's assets were invested across 87 holdings as of September 2015, when it was managing assets worth $489.67 million. In its September portfolio, equity holdings included America Movil (AMX), Compania Cervecerias Unidas SA (CCU), Grupo Televisa (TV), and Companhia Brasileira de Distribuicao (CBD). The fund's top ten holdings formed 38.25% of the fund's total portfolio.
Historical portfolios
For this analysis, we'll be considering holdings as of August 2015, as this is the latest sectoral breakdown available as of October 2015. FLFAX's holdings after August reflect valuation-driven changes to the portfolio, not the actual holdings.
The fund invests across sectors, but here's a breakdown of FLFAX's sectoral holdings and adjustments over the year ending on September 2015:
Consumer staples is the most invested sector. It is closely followed by financials, and combined, these two sectors form ~55% of the fund's portfolio. No other sector's weight reads in double digits.
The fund manager increased exposure to consumer staples stocks over the year that ended in September 2015.
The consumer discretionary sector has also found a bigger portion of the portfolio pie. The fund has also increased its cash holding in the past year.
While industrials did not see their weight change much from the previous year, the same can't be said for energy, exposure to which, understandably, was reduced sharply by September.
Materials and telecom services stocks also saw their respective weights reduced over the course of the period we're reviewing.
But what contributed to FLFAX's performance in September? Continue to the next part of this series to find out.