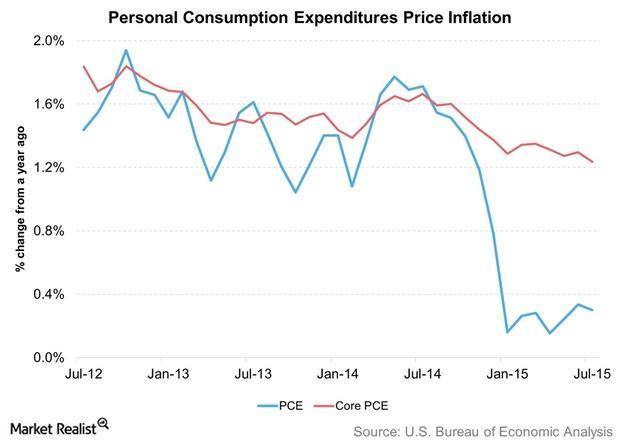 Will the Yield Curve Flatten More after the Fed's Rate Decision?
Impact on the yield curve
We have discussed the flat Treasuries yield curve at some length in this series. In the previous article, we evaluated three scenarios and their likely impact on short-term rates. Let's look at the impact on the yield curve in totality.
Article continues below advertisement
A hike in rates
When a rate hike occurs, the entire yield curve is impacted. The impact on the long-duration securities are greater higher than that on the short-duration securities. However, the reasons for the impact are different.
Short-term rates rise in response to a hike in the federal funds rate, which is a short-term rate. On the other hand, long-term rates rise in view of an expectation of higher inflation. This occurs because a rate hike is akin to a vote of confidence in the domestic economy by its central bank. A higher growth pace brings along higher inflation with it, and long-term securities are quite sensitive to changes in the inflation rate.
Flatter times ahead?
With the above in mind, why are we raising the possibility of a flatter yield curve? Shouldn't the yield curve slope upward again? Not quite.
The graph above will give you the reading on PCE (personal consumption expenditures) inflation rate—the Federal Reserve's preferred measure of inflation. According to the latest reading for July 2015, PCE inflation rose by just 0.3% year-over-year, slower than the 0.34% pace in June. Core PCE inflation, which strips volatile items like fuel and food prices, also rose more slowly in July, at 1.24% from a year ago, compared to 1.30% in June.
This shows that inflation is falling not only due to crude oil prices, which have negatively impacted companies like Chevron Corporation (CVX), ConocoPhillips (COP), and Kinder Morgan (KMI), but also due to a fall in import prices. Further, inflation expectations continue to remain low.
Due to a fall in inflation expectations, participants have moved towards the longer-end of the yield curve, thus driving yields on those securities down. This was also shown by the high demand on the 30-year and 10-year securities auctions last week.
What about a rate hike?
A rate hike at this point could lead to short-term higher rates, while low inflation expectations can keep the yields on long-term securities low, resulting in a flatter yield curve.
The question for the Federal Reserve is whether it is willing to tolerate a flatter yield curve.
We will receive an answer on September 17. Until that time, mutual fund investors across the spectrum (BGNAX) (WHOSX) should evaluate the scenarios given in this series to assess their fixed income investments.