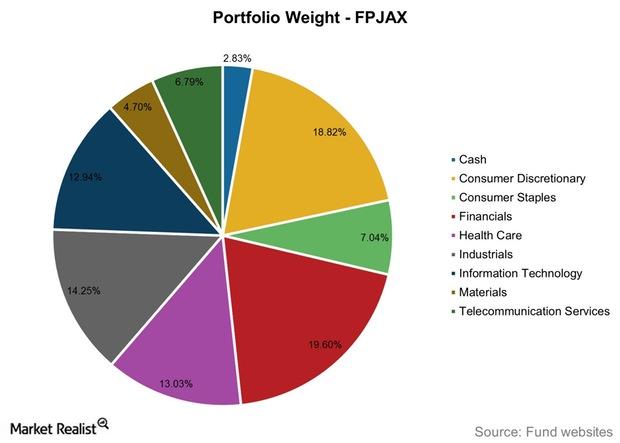 Key Facts about the Fidelity Advisor Japan Fund – Class A
By David Ashworth

Sep. 23 2015, Updated 4:19 a.m. ET
Fidelity Advisor Japan Fund – Class A
The Fidelity Advisor Japan Fund – Class A (FPJAX) is an offering by Fidelity Investments. According to the fund's documents, this Japan-focused mutual fund simply "seeks long-term growth of capital" by "normally investing at least 80% of assets in securities of Japanese issuers and other investments that are tied economically to Japan."
The investment approach, as stated by the fund house, looks at investing in companies that can improve their return on equity. It aims at outperforming its benchmark over a complete market cycle.
For selecting stocks, the fund manager looks at relative valuation as well as the benchmark. This means that although the fund manager may not necessarily replicate the benchmark, he does look at its composition and valuation while making portfolio changes.
Article continues below advertisement
Fast facts
The fund has been in existence since September 1992, while this particular share class has been around since December 2010. It has assets of ~$543.2 million as of August 2015. Its net expense ratio is 1.23%.
The fund charges a short-term trading fee of 1.5% if investments are redeemed within 90 days. The management fee is 0.51%, while the 12b-1 fee is 0.25%. The maximum sales charge the fund can levy is 5.75%. The minimum investment amount for this share class is $2,500.
In terms of number of holdings, it has 82 holdings as of July 2015, although it usually targets 50–70 holdings. Astellas Pharma (ALPMY) is the fund's top holding as of July 2015, forming 4.8% of the total assets. Mitsubishi UFJ Financial Group (MTU), Honda Motor (HMC), Orix (IX), and Hitachi (HTHIY) form ~12.5% of the fund's portfolio and are among its top ten stock holdings.
Fund manager
Kirk Neureiter is the manager of FPJAX. He's comparatively new at the helm, taking up this responsibility in March 2014.
We'll look at the fund's performance for August 2015 in the next article.