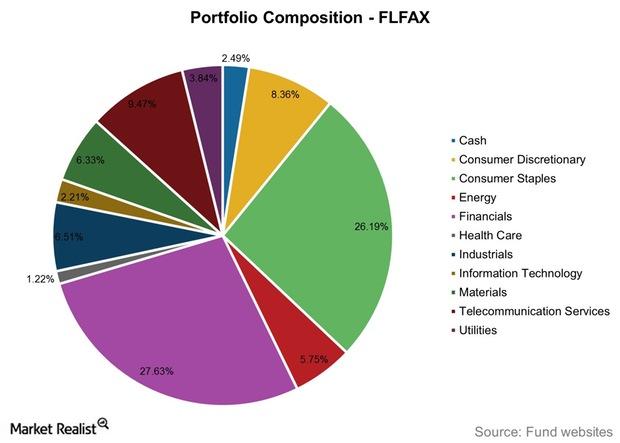 The Fidelity Advisor Latin America Fund Class A (FLFAX): Must-Knows
The Fidelity Advisor Latin America A
Fidelity Investments offers the Fidelity Advisor Latin America Fund Class A (FLFAX), which seeks long-term growth of capital by investing "at least 80% of assets in securities of Latin American issuers and other investments that are tied economically to Latin America." The fund can invest up to 35% of its total assets in any industry that accounts for more than 20% of the Latin American market.
The fund management first conducts fundamental analysis for choosing securities based on their financial condition and industry position. It then also looks at market and economic conditions before finalizing its investments.
Article continues below advertisement
Fast facts
FLFAX was created in September 2010, and as of August 2015, the fund was managing assets worth $531.8 million, making it the second biggest fund in this analysis. Geographically, at the end of July 2015, 42.6% of the fund's assets were invested into companies from Brazil. Companies from Mexico, Chile, Columbia, Peru, and Panama made up 31.3%, 11.6%, 5.1%, 2.7%, and 1.4%, respectively of the fund's July portfolio.
The fund's net expense ratio for this asset class is 1.38%. It charges a short-term trading fee of 1.5% if investments are redeemed within 90 days of purchase. The management fee is 0.70% while the 12b-1 fee, which represents distribution and service fees, is 0.25%.
The maximum sales charge that the fund can levy on this share class is 5.75%. The minimum investment amount for this share class is $2,500, with no minimum amount for subsequent investments.
FLFAX had 92 holdings in its portfolio as of July 2015. The series L shares of AméricaMóvil (AMX) were the single biggest component of the fund's portfolio, making up 6.8% of the fund's assets. As of July 2015, Ambev (ABEV), Fomento Económico Mexicano (FMX), Banco Bradesco (BBD), and Companhia Brasileira de Distribuicao (CBD) formed a combined 16.5% of the fund's portfolio and were among the fund's top ten holdings.
Fund manager
The fund is managed by Adam Kutas, who has been managing the fund since February 2009.
Check out the next part of this series, wherein we'll look at FLFAX's performance in August 2015.