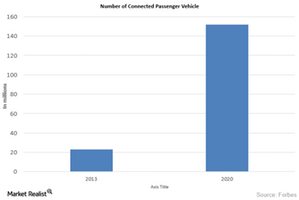 Intel Sets Forth Best Practice for Cybersecurity
By Parker Thomas

Sep. 21 2015, Published 3:30 p.m. ET
Mitigating cybersecurity risks
While recent technology changes have brought about the evolution of so-called "connected" cars—vehicles equipped with internet access—the development has also come with an increased threat to humankind, particularly in the world of cybercrime.
To overcome the situation, Intel Corporation (INTC) has announced the formation of the ASRB (Automobile Security Review Board) to mitigate cybersecurity risks. The ASRB will be made up of top security industry talent across the globe, professionals with strong expertise in cyber-physical systems. To benefit the automobile industry, the ASRB will conduct security tests and audits aimed at generating the best practices for advanced cybersecurity solutions.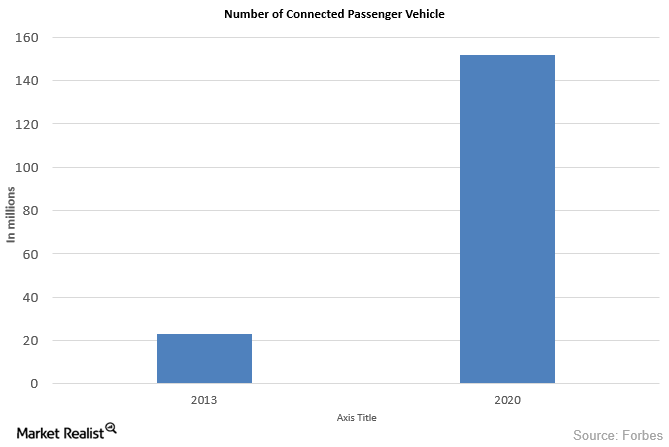 Article continues below advertisement
Gartner prediction
Gartner predicted that, by 2020, the number of connected vehicles in operation will be around 150 million, and that 60% to 70% of them will be capable of consuming, creating, and sharing web-based data.
Chris Young, General Manager of Intel Security, reportedly has stated that they "can, and must raise the bar against cyberattacks in automobiles." With the help of ASRB, Intel hopes to establish best practice and encourage others to follow the essential ingredients in developing the technology of connected cars. Intel recently published a white paper that includes the best practices for cybersecurity companies in the fight against unexpected cyber threats. The company will continue to update this document as they meet new challenges.
Recently, Fiat Chrysler's (FCAU) Jeep found significant vulnerabilities. As a result, the company recalled 1.4 million vehicles in order to address the vulnerability. This recall was followed by Tesla's (TSLA) Model S, which was hacked by security researchers afterEBay (EBAY) disclosed that,in the biggest hack of 2014, around 233 million users' credentials had been stolen.
Intel Corporation constitutes 2.99% of the Technology Select SPDR Fund (XLK) and makes up 2.80% of the PowerShares QQQ (QQQ).
In the next part of this series, we'll look further into the growing threats of cybercrime in the midst of the industry's fast-growing technology.