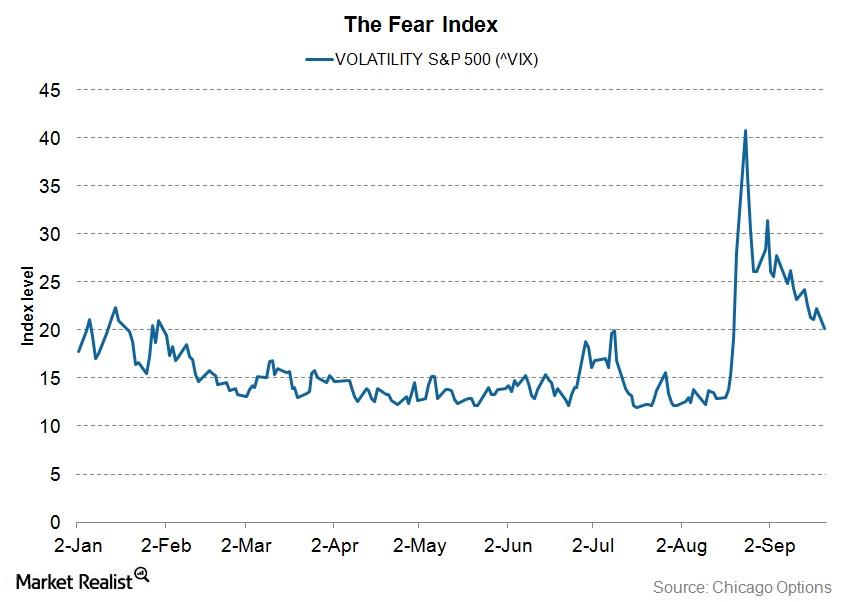 Financial Market Volatility Represents a Modest Risk
By Surbhi Jain

Sep. 29 2015, Updated 7:09 p.m. ET
Financial market volatility
While addressing his audience in a speech on September 21, Dennis Lockhart maintained that the sources of uncertainty that fueled the recent financial market volatility represent a modest risk. The Main Street economy is still his primary concern.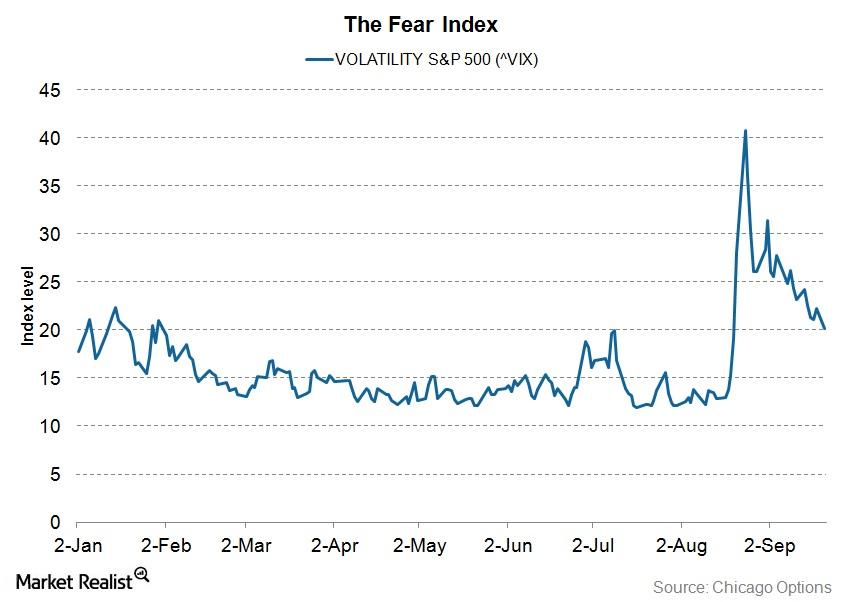 According to Lockhart, the FOMC (Federal Open Market Committee) statement did acknowledge that economic developments across the globe have added to the increased volatility in the markets in the recent months. He mentioned the recent rise in the VIX index—volatility index—also known as the "fear index." According to Lockhart, VIX is "an index that measures implied volatility of traded option contracts on S&P 500 (SPY) stocks. The VIX measures the U.S. market's expectation of volatility over the next month."
Article continues below advertisement
Volatility rose to new highs on Black Monday
The above chart shows the VIX's performance since the beginning of the year. The index peaked on August 24 when the volatility of the S&P 500 touched a multi-year high at 40.74. Monday, August 24, 2015, is recognized as "Black Monday" due to the huge fall in shares across the globe. The sell-off is said to have emanated from China's stock market (FXI) collapse. The benchmark-tracking SPY fell over 4%, while blue-chip stocks like Apple (AAPL), ExxonMobil (XOM), and Chevron (CVX) fell 2.50%, 4.70%, and 4.80%, respectively, for the day. Read, "Black Monday" is Over, but What's Lurking after the Fed Meeting? for more insight.
In the US, volatility has risen since mid-August. Although the volatility is lower now, it's well above its pre-August levels. Lockhart mentioned the factors that contributed to the heightened volatility in the US stock markets (SPY). We'll discuss this next.