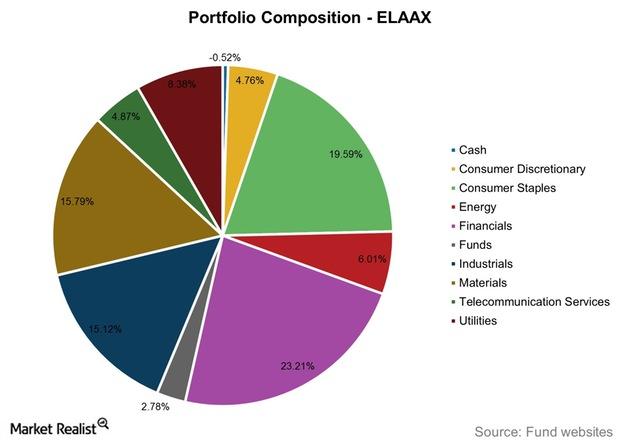 The Epiphany FFV Latin America Fund Class A (ELAAX): Must-Knows
By David Ashworth

Nov. 20 2020, Updated 2:56 p.m. ET
Epiphany FFV Latin America Fund Class A
The Epiphany FFV Latin America Fund Class A (ELAAX) is offered by Epiphany Funds with Trinity Fiduciary Partners serving as the investment advisor. The fund aims to achieve long-term capital growth by investing "principally in the equity securities of companies based in Latin America including Mexico, Central and South America, or with substantial business derived from Latin American operations and that demonstrate a commitment to faith and family values as measured by the FFV Scorecard."
Article continues below advertisement
Before moving ahead, let's take a look at what FFV stands for. It is an acronym for Faith & Family Values. The fund follows the socially responsible guidelines of investing of the USSCB (United States Conference of Catholic Bishops). To meet that end, the fund house created the FFV Scorecard. The fund house states, "The FFV Scorecard is a methodology used to measure companies for Socially & Morally Responsible Investors."
The FFV Scorecard analyzes a company's performance on the following four pillars:
life and family
social justice
environment
corporate governance
After analyzing companies via these pillars, the fund house creates a shortlist of those companies "that are focused on promoting a sustainable product or service in a sustainable manner for years to come."
Fast facts
Launched in March 2012, the fund was managing assets worth $3.6 million as of August 2015. At the end of June 2015, 50% of the fund's assets were invested in companies from Mexico. Companies from Brazil, Chile, Peru, Columbia, and Luxembourg made up 25%, 10%, 8%, 4%, and 3%, respectively, of the fund's June portfolio.
The fund's net expense ratio for this asset class is 1.78%. It charges a redemption fee of 2.0% if investments are redeemed within 60 days. The management fee is 1.0%, while the 12b-1 fee, which represents distribution or service fees, is 0.25%. The maximum sales charge that the fund can levy is 5.0%. The minimum investment amount for this share class is $1,000, with minimum subsequent investments of $250.
Article continues below advertisement
In terms of holdings, the fund held 56 companies in its portfolio as of June 2015. Mexico's corn flour and tortillas manufacturing company Gruma was the fund's top holding for the month. Itaú Unibanco Holding (ITUB), Viña Concha y Toro (VCO), Grupo Aeroportuario del Centro Norte (OMAB), Grupo Televisa (TV), and CEMEX (CX) formed a combined 11.5% of the fund's June 2015 portfolio. Companies such as Coca-Cola FEMSA (KOF) and Ultrapar Holdings (UGP) also formed part of the fund's June portfolio.
Fund managers
The fund is managed by Javier Creixell, Samuel J. Saladino III, and Nancy P. Benson. While Creixell and Saladino have been managing the fund since its inception, Benson has been managing the fund since March 2014.
We'll look at the fund's performance in August 2015 in the next part of this series.