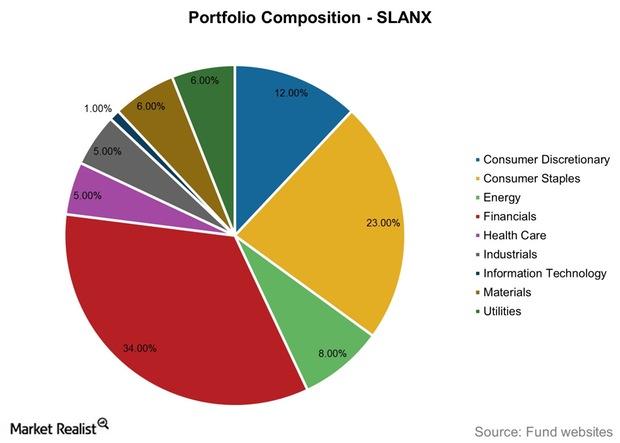 The Deutsche Latin America Equity Fund Class A (SLANX): Must-Knows
By David Ashworth

Sep. 30 2015, Updated 1:08 p.m. ET
Deutsche Latin America Equity Fund Class A
Deutsche Asset & Wealth Management offers the Deutsche Latin America Equity Fund Class A (SLANX), which seeks long-term growth of capital by investing "in Latin American common stocks and other equities (equities that are traded mainly on Latin American markets, issued or guaranteed by a Latin American government or issued by a company organized under the laws of a Latin American country or any company with more than half of its business in Latin America)." The asset manager defines Latin America as "Mexico, Central America, South America and the Spanish-speaking islands of the Caribbean."
The fund literature states that fund managers focus on three themes while constructing the portfolio:
Bottom-up research, which for companies with strong fundamentals
Growth-orientation, which looks for growth-oriented companies
Analysis of regional themes, which looks for stocks that may benefit from social, economic, industrial, and demographic changes
Article continues below advertisement
Fast facts
SLANX's share class has existed since May 2001, and the fund was managing assets worth $232.0 million as of August 2015. At the end of August 2015, 51% of the fund's assets were invested in companies from Brazil. Companies from Mexico, Chile, Argentina, Spain, Colombia, and Peru made up 15%, 10%, 6%, 6%, 5%, and 5%, respectively, of the fund's August portfolio.
The fund's net expense ratio for this asset class is 1.74%. The maximum sales charge that the fund can levy on this share class is 5.75%. The minimum investment amount for this share class is $1,000, with $50 as the minimum amount for subsequent investments.
In terms of holdings, SLANX had 55 companies in its portfolio as of July 2015. Fomento Económico Mexicano (FMX) was the single biggest holding of the fund's portfolio, making up 6.8% of the fund's assets. Companhia Brasileira de Distribuicao (CBD), Banco Bilbao Vizcaya Argentaria (BBVA), Empresa Nacional de Electricidad (EOC), and Enersis (ENI) formed a combined 11.5% of the fund's July 2015 portfolio.
Fund managers
The fund is managed by Luiz Ribeiro, Danilo Pereira, and Marcelo Pinheiro. While Luiz and Danilo have been managing the fund since January 2013, Marcelo joined the team in July 2014.
We'll look at SLANX's performance for August 2015 in the next part of this series.