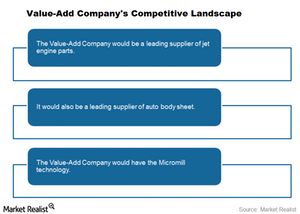 Alcoa Split: Assessing the Value-Add Company's Competitive Landscape
By Mohit Oberoi, CFA

Oct. 5 2015, Updated 3:07 p.m. ET
Competitive landscape
Previously, we've looked at Alcoa's (AA) value-add company's structure and pro forma financials. While the upstream company would be placed alongside other primary producers including Century Aluminum (CENX) and Norsk Hydro (NHYDY), the value-add company would have a different competitive landscape.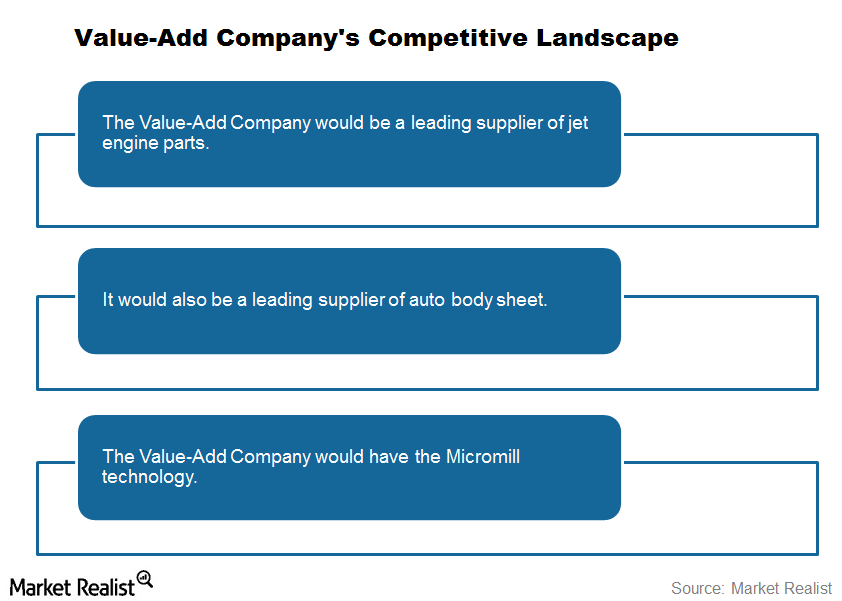 You can also consider the SPDR S&P Metals and Mining ETF (XME) to get diversified exposure to metal and mining companies.
Article continues below advertisement
Aerospace market
The value-add company will be a major supplier to the aerospace sector. It will be leading fastener and engine airfoil supplier. According to Alcoa (AA), Precision Castparts (PCP), Allegheny Technology (ATI), Barnes Group, Carpenter Technology, Woodward, Kaiser Aluminum, and Constellium would be some of its comps in this space.
Not many of us would have placed these companies in Alcoa's comparable set. This is what Alcoa could achieve by this split.
Auto sheet market
While the market for packaging-grade aluminum sheets has been saturated in developed economies, the auto sheet market is growing at a steady pace. The value-add company would be the leading supplier in the brazing sheet, while it would hold the second position in auto sheets in the markets the company would serve.
Plus, the company would have innovative Micromill technology. While Ford has already adopted Micromill aluminum parts, Alcoa is currently in talks with other major automotive producers to secure the adoption of Micromill products. Micromill could be the value-add company's key growth driver in the coming years.
Meanwhile, after the split, the two companies could be valued differently by the market. We'll discuss this in the next part of this series.