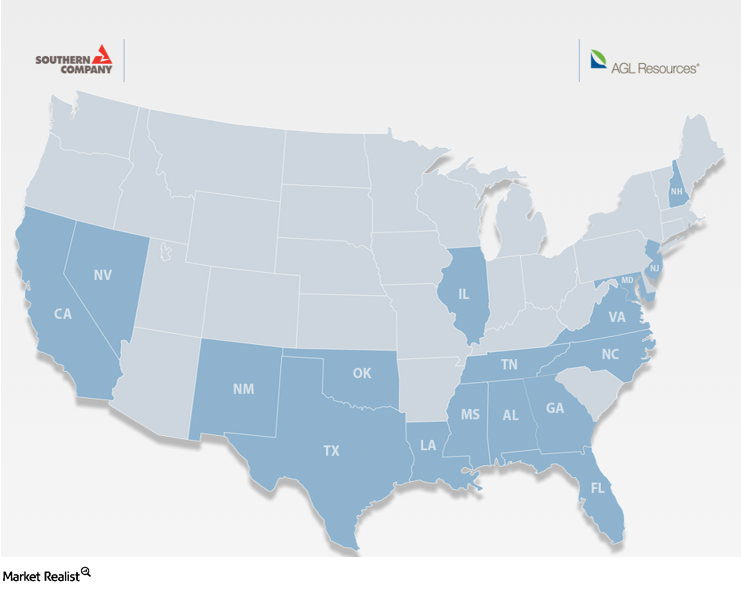 Why Southern Company Is Buying AGL Resources
Utilities are transitioning away from coal
The US Environmental Protection Agency has been issuing increasingly stringent emission requirements in the hope of pushing utilities to switch from coal to renewables or natural gas. While currently there is no price on carbon, a carbon tax will probably be a fact of life sooner or later. Companies that rely primarily on coal will find their costs increasing.
Southern Company (SO) relies primarily on coal, though it also has natural gas, nuclear, and some hydroelectric generation capacity. Depending on the relative pricing of natural gas and coal in the future, Southern could cut its reliance on coal to about 21% or so.
Article continues below advertisement
Infrastructure is going to be critical
By purchasing AGL Resources (GAS), Southern will get access to some important pipelines, especially some that come from the Marcellus Shale region. Southern will want to make sure it controls its own destiny in terms of gas supply for its power plants.
AGL Resources plans to spend $5 billion on capital expenditures over the next five years. Southern Company says this is about growth. It considered AGL Resources to be undervalued in the market.
Synergies and cost savings
After closing, AGL Resources will be run as a subsidiary of Southern Company, with its own management, board of directors, and corporate headquarters. The deal is expected to be accretive to Southern's earnings within the first year following closing.
While synergies and cost savings weren't mentioned in the press release, the companies anticipate 4% to 5% in EPS (earnings per share) growth after the transaction and 7% dividend growth. As a general rule, utilities want to downplay the expected synergies because savings must be split with the ratepayers.
Other merger arbitrage resources