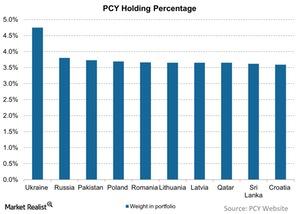 PCY and PKW Are Smart Strategies for Investment
By Ivan Kading

Sep. 2 2015, Updated 11:01 a.m. ET
PCY invests in bonds of emerging market countries
The PowerShares Emerging Market Sovereign Bond ETF (PCY) is a smart beta fixed income security fund. It seeks to track the investment results of the DB Emerging Market USD Liquid Balanced Index. The underlying index measures potential returns of a theoretical portfolio of liquid emerging market US dollar-denominated government bonds. The portfolio of the index includes government bonds issued by ~22 emerging market countries like Brazil, Colombia, Croatia, El Salvador, Hungary, and Indonesia.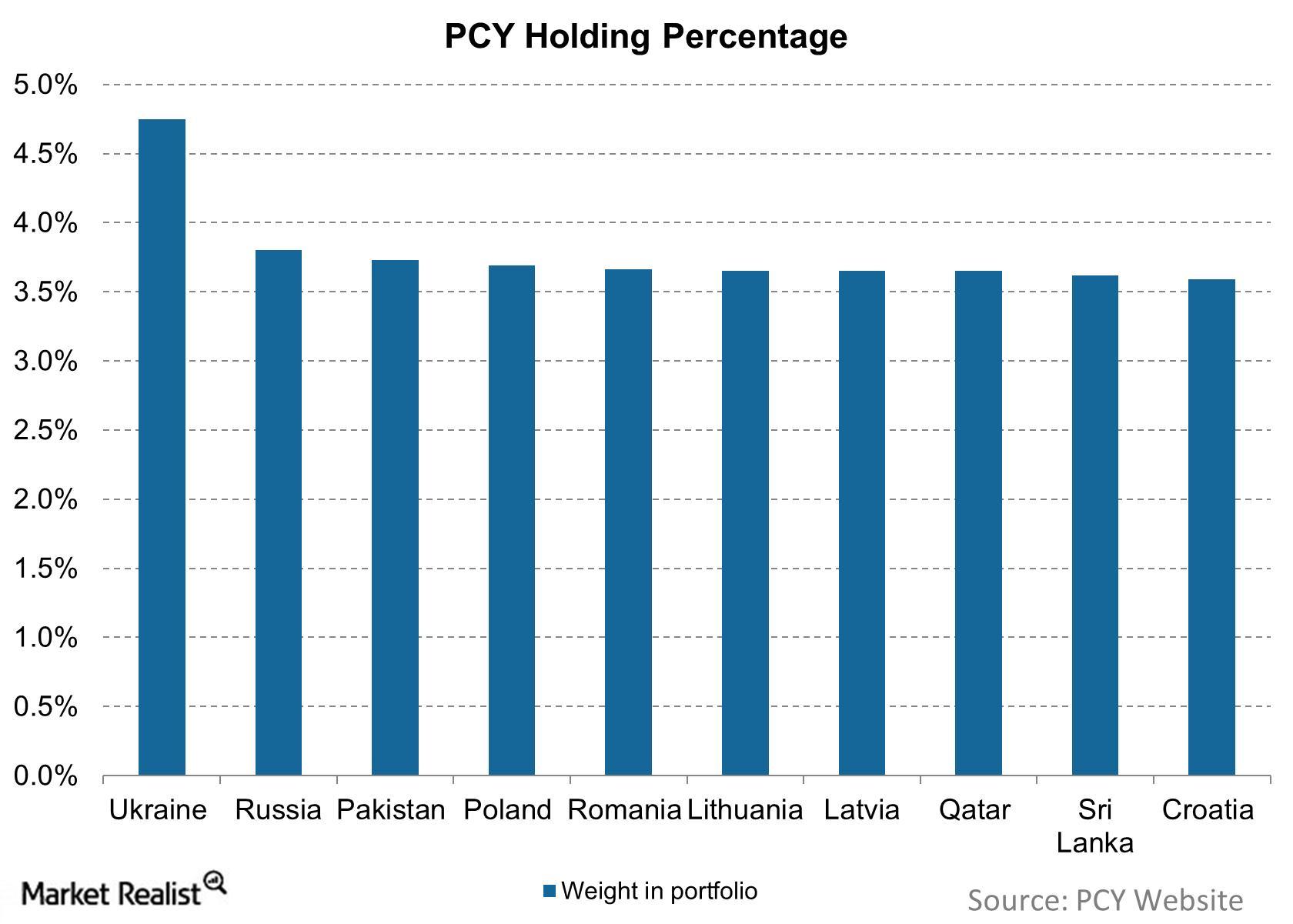 Article continues below advertisement
The majority of the PCY portfolio includes bonds issued by the Ukrainian and Russian governments. The bonds represent almost 8.50% of the portfolio. The net current AUM (assets under management) for PCY is $2.55 billion. Most of PCY's portfolio consists of BBB-rated bonds. They generate a higher coupon return for their investors by investing in medium-risk bonds. The fund has given a return of 1.05% since January 1, 2015.
PKW's "BuyBack Achievers"
PKW follows a unique investment strategy. The fund is based on the NASDAQ US BuyBack Achievers Index. The fund invests in US-listed stocks that have a net reduction in shares outstanding of 5% or more in the past trailing 12 months. The index defines these companies as "BuyBack Achievers."
PKW is a relatively new fund
PKW is mainly invested in the consumer discretionary and information technological sectors. PKW's top five holdings include Home Depot (HD), IBM (IBM), Apple (AAPL), Boeing (BA), and Lowe's (LOW). They account for 22.60% of its total portfolio. Its AUM (assets under management) is $2.89 billion. The fund has given an annual return of 10.31% with an expense ratio of 0.68%.
In the next parts in this series, we'll discuss the FlexShares and First Trust smart beta funds.