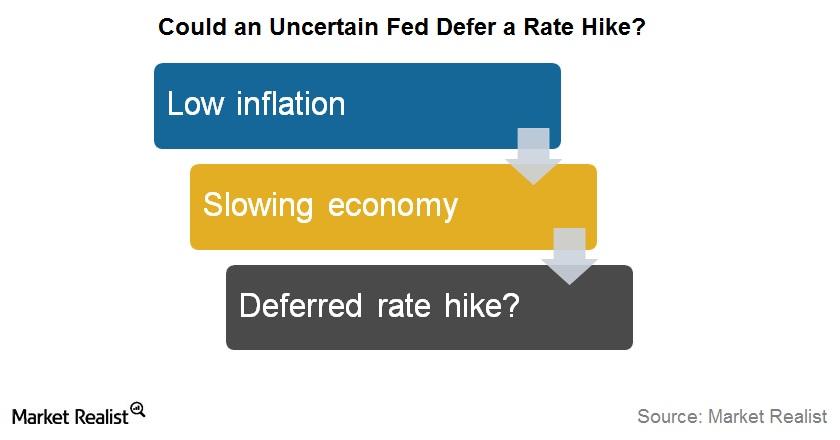 What Was the Key Theme of the July 2015 FOMC Minutes?
By David Ashworth

Aug. 27 2015, Published 11:49 a.m. ET
Uncertainty
The FOMC (Federal Open Market Committee), the select group of policymakers who decide the direction of monetary policy in the US, seemed uncertain about the timing of a federal funds rate hike if the July 2015 minutes are an indication.
Policy statements issued in April and June had shown that policymakers were happy with the labor market and were confident about inflation reaching the 2.0% level in the medium to long term. This confidence had given rise to views that a rate hike in September was quite possible.
However, developments toward the end of June and in July have cast some doubts in the minds of policymakers, putting the timing of a rate hike in question. In this series, we will explore several factors that can impact policy decisions in the US.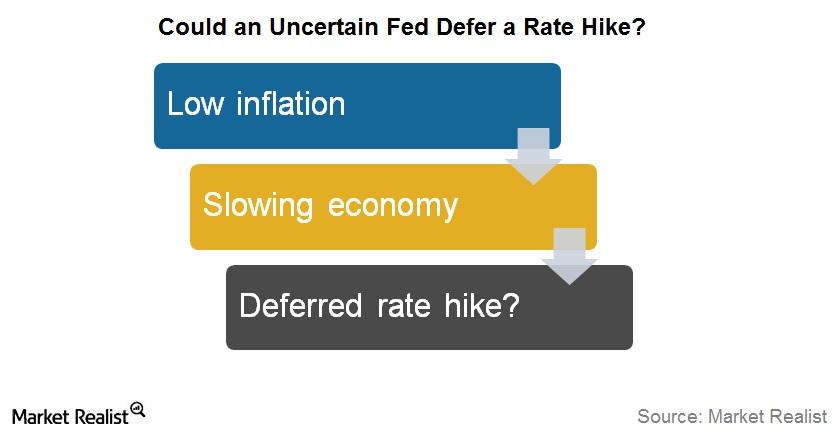 Article continues below advertisement
The FOMC's July minutes
They key takeaway for investors from the July 2015 minutes was the Fed's views on US economic growth and inflation, which seemed to portray a dovish, or non-aggressive, outlook by the Fed on these two key metrics. These two indicators are key to the Fed's policymaking decisions. If the central bank is not confident about these two metrics, it could delay a rate hike in the US.
A delay in a rate hike is generally welcomed by the broad equity market and related ETFs like the SPDR S&P 500 ETF (SPY). Fixed income investors at the short end of the yield curve, or investors in ETFs like the iShares 1–3 Year Treasury Bond ETF (SHY), also benefit from low interest rates. However, banks and insurance companies like U.S. Bancorp (USB), The Allstate Corporation (ALL), and JPMorgan Chase & Co. (JPM) stand to benefit from a rate hike and have been looking forward to it.
How did the financial markets react to the Fed's July meeting minutes? Let's examine that in the next article.