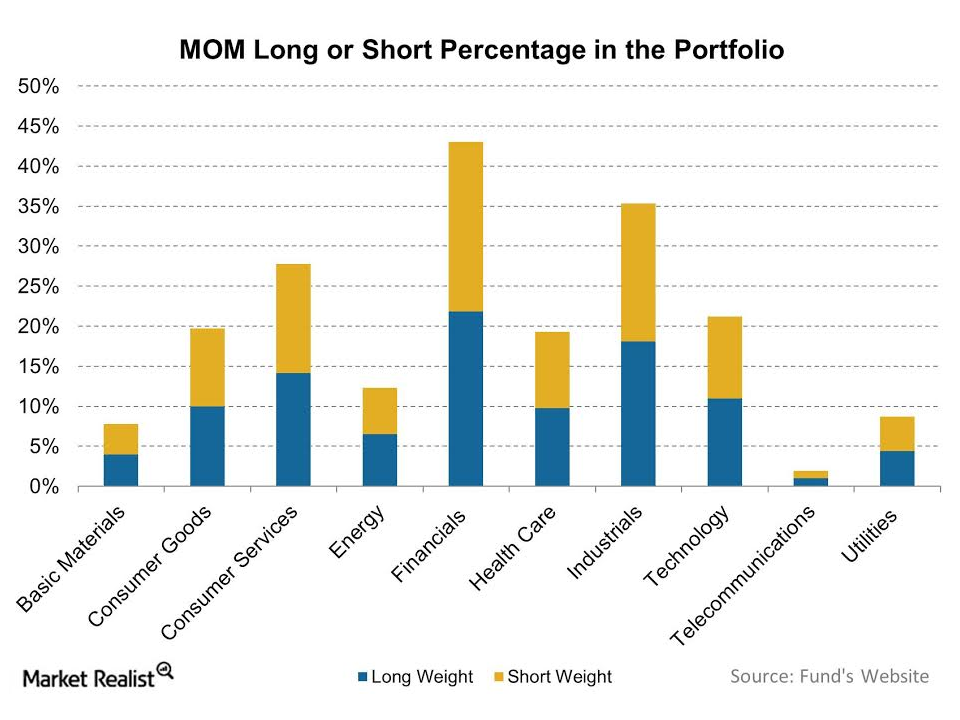 What Investors Should Know about MOM
By Ivan Kading

Aug. 22 2019, Updated 9:03 a.m. ET
QuantShares
QuantShares has gone one step ahead when it comes to using stock's momentum as an investment strategy. Like its peers the PowerShares DWA NASDAQ Momentum Portfolio ETF (DWAQ) and the PowerShares DWA SmallCap Momentum Portfolio ETF (DWAS), the QuantShares U.S. Market Neutral Momentum Fund (MOM) also seeks to track its index.
Article continues below advertisement
Market neutral strategy
MOM's underlying index is the Dow Jones U.S. Thematic Market Neutral Momentum Index. It selects stocks that are exhibiting high momentum as well as low momentum. The index is a market neutral index that's dollar-neutral. As such, it identifies long and short securities' positions of approximately equal dollar amounts. The momentum of stocks is primarily identified to take a long or short position. Since this fund also uses a market neutral strategy to generate a return, it isn't affected by the market movement. "Market neutral" is a popular hedge fund strategy that uses both long and short position, or borrowings, to make a profit.
Majorly invested in the US spot market
It's important to note that 80% of the fund's net assets of $1.21 million are invested in the components of the index. More than 90% is invested in the US dollar spot market. This fund mainly rebalances its portfolio by taking long positions on stocks exhibiting high momentum and short positions on stocks exhibiting low momentum. Since momentum is a factor of total return, a high momentum stock will likely give a high return. A low momentum stock will give a low or negative return. As a result, the fund focuses mainly on the spread return from the long and short positions rather than the return from the market as a whole
High expense ratio
The fund's annual total return for 2015 is 9.43%. Since its inception, it has given a return of 3.61%. It uses long or short equity as a strategy for investment. As a result, its expense ratio is relatively on the higher side than its peers. It's expense ratio is 1.49%. Apart from being invested in US dollars, the fund also holds Stancorp Financial Group (SFG), Skechers (SKX), and Netflix (NFLX).