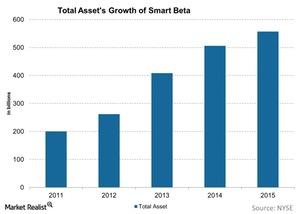 What Are Smart Beta ETFs?
By Ivan Kading

Sep. 2 2015, Updated 11:01 a.m. ET
Smart beta funds
"Beta" is the systematic risk relative to a market index. It gives investors a generic idea regarding the level of profit you can generate from an investment. Similarly, "smart beta" is the return generated by tweaking the traditional market index. Smart beta funds are also known as an "advanced beta" or "alternative beta." The primary aim of smart beta funds is to generate a return that's higher than the return of the traditional S&P 500 Index (SPY). The smart beta funds are the new trend for alternative investments.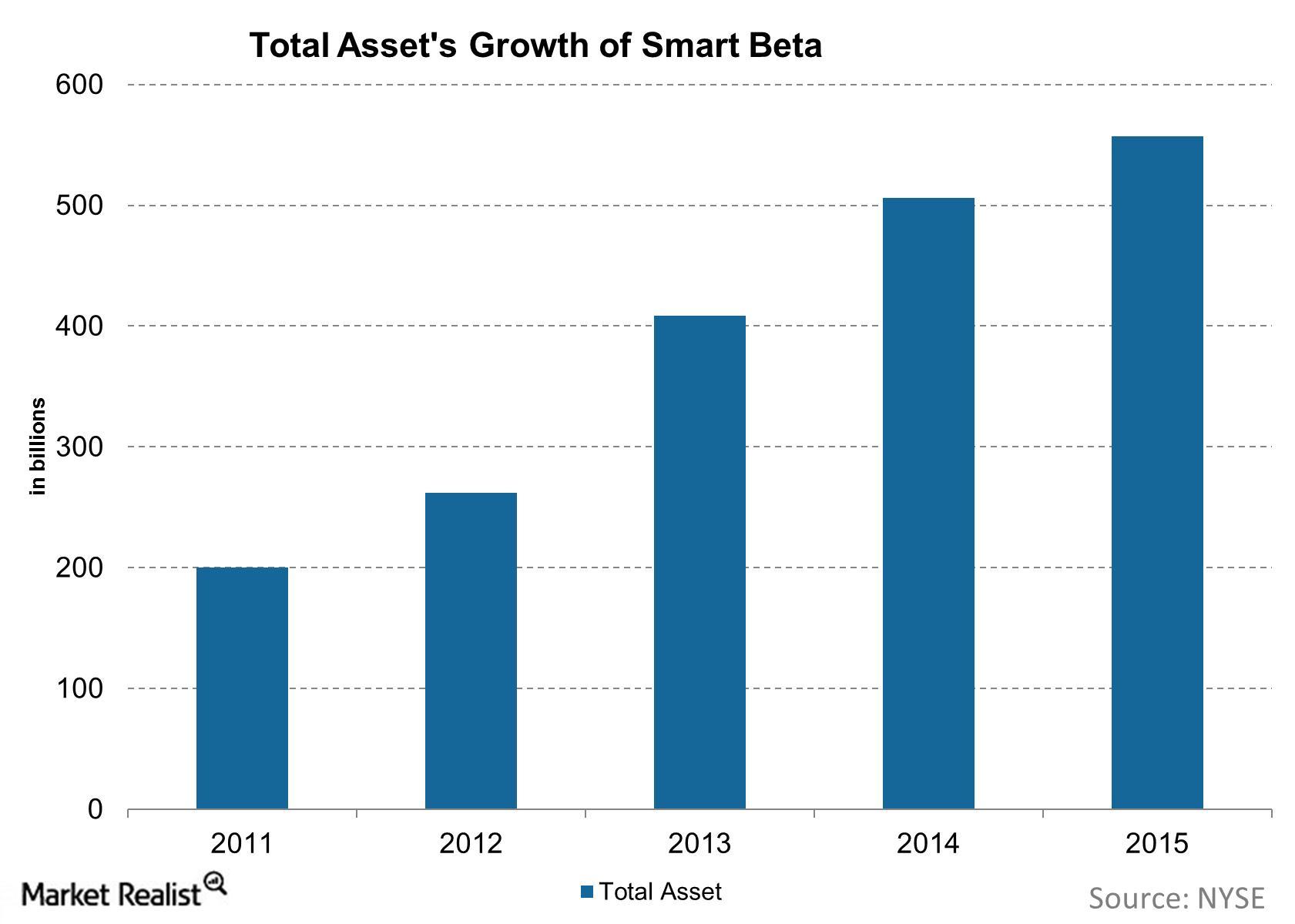 What are smart beta funds? Are they a new methodology in investment or just a hoax created by industry marketers so that more money can be pooled from investors?
Article continues below advertisement
Smart beta funds have their own modified index
There are hundreds of smart beta funds available in the market like the iShares MSCI USA Quality Factor ETF (QUAL), the PowerShares Buyback Achievers Fund (PKW), and the First Trust Value Line Dividend Index Fund (FVD). Each promises a higher return with a low cost. They try to mimic the performance of their own modified or tweaked index for generating alpha. The three pillars of smart beta funds are to generate high returns, reduce costs, and enhance diversification.
The fund manager mainly follows a passive approach to investment by investing a maximum percentage of the fund's net assets in the components of its particular index. Smart beta ETFs are simply funds that follow their indexes. They're designed unconventionally to take advantage of the inefficiencies in the market.
All smart beta funds are managed passively
This passive approach to management helps smart beta funds cost less. However, they aren't less than index funds since the optimization of a traditional index requires additional cost. This approach also gives smart beta funds an active management aspect. A traditional index selects stocks that are based on market capitalization, but a smart beta index can select stocks on the basis of volatility, dividends, and type. Apple (AAPL), Microsoft (MSFT), and Gilead Sciences (GILD) are common stocks that are found in the equity portion of smart beta funds.
We'll explore different smart beta funds with their investment strategies. We'll use examples of various smart beta ETFs that are available in the market.