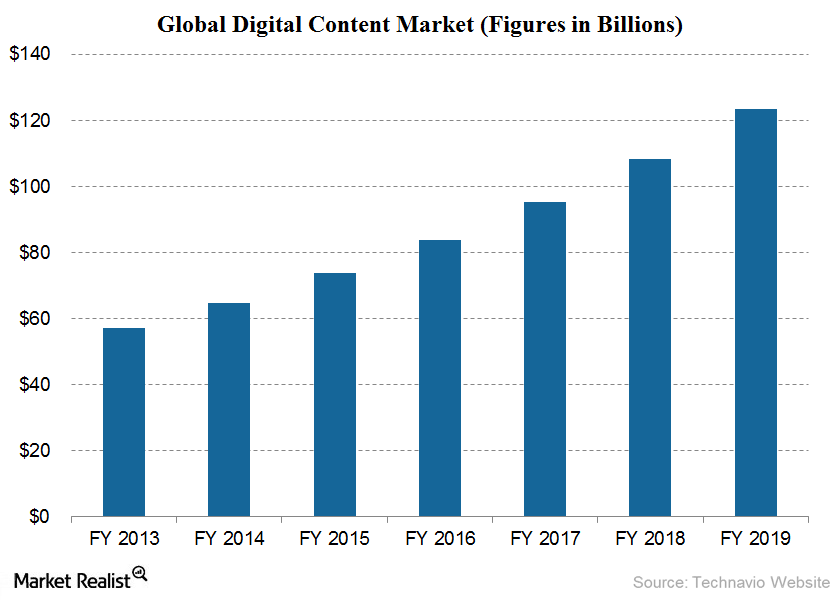 Digital Content Growth Could Fuel Seagate in the Future
Trends that could impact the performance of Seagate Technology
Tremendous global growth in digital content is expected to drive demand for storage capacity in order to host, distribute, manage, and aggregate digital content. Firms in the enterprise and client compute business segments will continue to demand high capacity storage solutions from HDD (hard disk drive) manufacturers like Seagate (STX), Western Digital (WDC), and SanDisk (SNDK).
Demand for HD content and formats like HD DVD and Blu-Ray are also expected to drive demand of high capacity storage devices in the end-user market. However, as cloud computing has continued to evolve, it has also eliminated the need to back up data, thereby reducing demand for storage devices. As the number of large data centers increases, the need to store data locally is declining.
Article continues below advertisement
Average selling price is stabilizing
The October 2011 floods in Thailand had caused a number of manufacturing plants to shut down operations. There were a number of data storage companies who had set up manufacturing factories in Thailand to reduce cost and improve logistics. After the 2011 floods in Thailand, demand exceeded supply, which resulted in an increase in the industry's ASP (average selling price) per unit to $68 in 4Q11 from $55 in 3Q11. Seagate's ASP in 2012 was $67. The prices in the industry have since recovered and stabilized to $63 in 2013 and 2014. Analysts also expect prices to fall as price per GB of storage decreases.
Shift to solid state drives (or SSDs)
Leading laptop manufacturers are offering hybrid HDD-SSD primary memory with high end laptops that have SSD memory. SSDs are more expensive per GB, which is one of the reasons for their slow adoption as a primary component. Solid state drives are likely to become standard for laptops and notebooks as production capacity increases.
Seagate makes up 0.09% of the SPDR S&P 500 ETF Trust (SPY) and 0.39% of the Technology Select Sector SPDR Fund ETF (XLK).