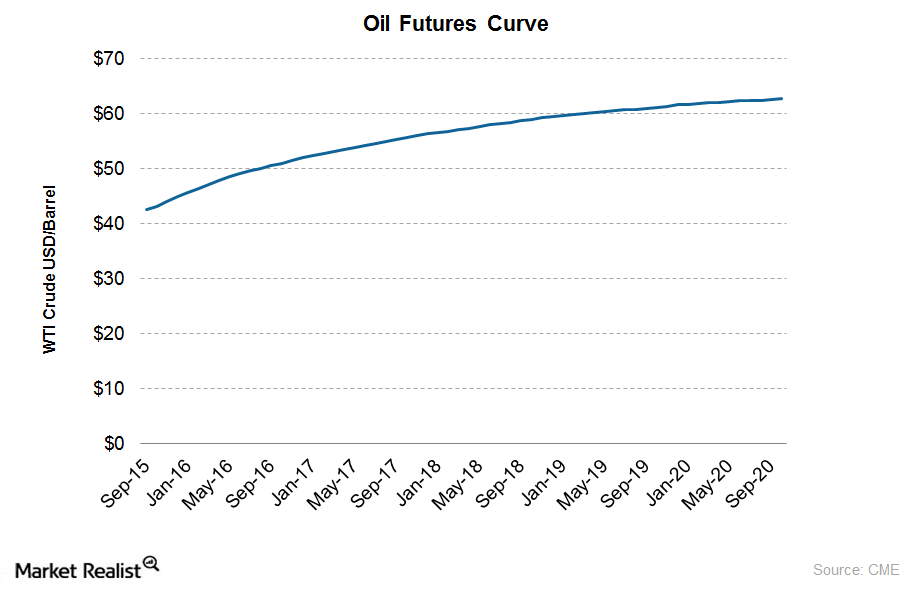 Crude Oil Contango and Carry Trade: What Investors Should Know
By Santiago Solari

Sep. 4 2015, Updated 9:16 a.m. ET
Contango and oil tankers
We've already seen that crude tanker companies have delivered robust returns since the sharp decline in oil prices began in August 2014 due to excess supply. At the start of 2015, the 12-month contango was more than $10 per barrel. But it narrowed down to about $5 per barrel in the second quarter of this year.
Recent events such as rising production in the United States and the Iran nuclear deal have added to the oil glut, causing crude oil to test seven-year lows. Contango is currently at $8.50 per barrel, which makes the trade an attractive one for speculators and arbitrageurs.
Article continues below advertisement
The low interest rate environment in the United States is another major factor that facilitates this trade. It provides an opportunity to make use of leverage and further enhance returns. This in turn has favorably impacted the performance of oil tanker operators. As a result, earnings of crude tanker companies have benefited to a large degree.
As a result, this has encouraged speculators and mega banks to take long positions in crude oil in the spot market and store oil away in tankers and sell crude oil contracts in the futures market. Such a move can earn assured returns when the market for a commodity is in contango and the cost of storing the commodity combined with its spot price is lower than the price of the commodity's futures contract. In other words, it takes contango of about $6–$7 per barrel to earn a profit.
ETFs to consider
Retail investors seeking to get exposure through pooled investment vehicles such as ETFs can consider the Guggenheim Shipping ETF (SEA). SEA includes crude tanker companies such as Teekay Tankers (TNK), Nordic American Tankers (NAT), and Tsakos Energy Navigation (TNP), which together form around 9.61% of the ETF.
The crude tankers subindustry group falls into the much broader transportation sector. The iShares Transportation Average ETF (IYT) has no exposure to crude tanker companies. The ETF's only exposure to shipping operators is through Kirby (KEX), which has diversified operations and is not a pure play crude tanker company. KEX has lost 12.67% in shareholder value this year.