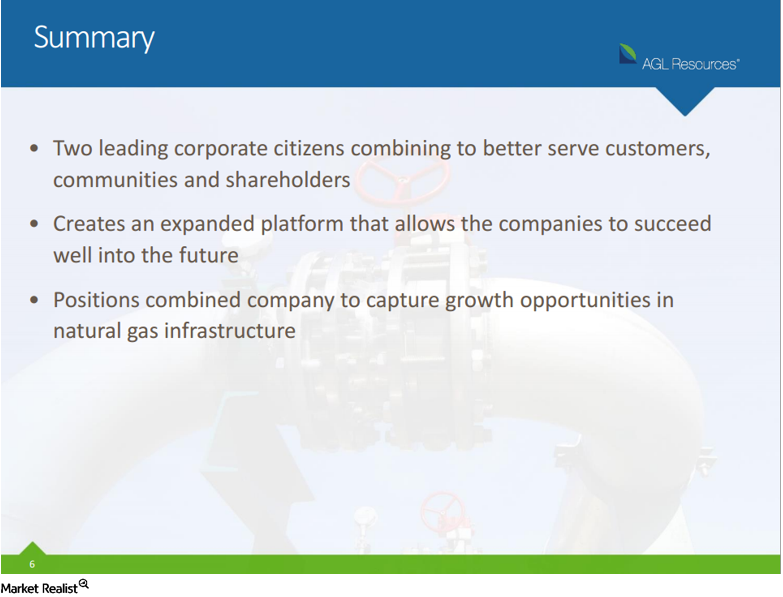 Is the AGL Resources Deal with Southern Company Worth Your Time?
The annualized return is probably a little too high
With the merger between AGL Resources (GAS) and Southern Company (SO), you're getting about an 8.8% annualized yield. That's probably more of a reflection of the turmoil in the equity markets than it is anything specific to this deal. In periods of dislocation, most market-neutral strategies such as merger arbitrage tend to correlate with stocks, and spreads blow out. In many ways, these market-neutral strategies act like a short put on the S&P 500.
Article continues below advertisement
Utility deals
As a general rule, arbitrageurs tend to hate utility deals. They take forever, the deals only slowly accrete, and you are subject to headline risk because the local papers with contacts in the state government are only too happy to repeat the commissioner's negotiating posture in the press. Generally, the heartburn-to-return ratio is pretty high with these deals.
Given the size of the transaction, about $8 billion, arbitrageurs can afford to put on a large position, knowing that it's liquid. They're getting an acceptable return, which is good enough in this market. They're also getting a risk-to-reward ratio of 10x. It's expected that many arbitrageurs will put this one on, wait for the spread to get to more normal levels—an annualized return of ~4%—and then blow it out.
Other merger arbitrage resources