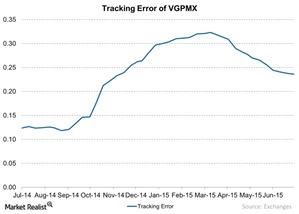 VGPMX Is a High Risk, High Return Fund
By Ivan Kading

Aug. 7 2015, Updated 12:39 p.m. ET
High tracking error
The benchmark for the Vanguard Precious Metal and Mining Investment Fund (VGPMX) is the S&P 500 Index (SPY). As mentioned in previous parts of this series, due to the poor performance of VGPMX since its inception, it has failed to beat its benchmark on most occasions.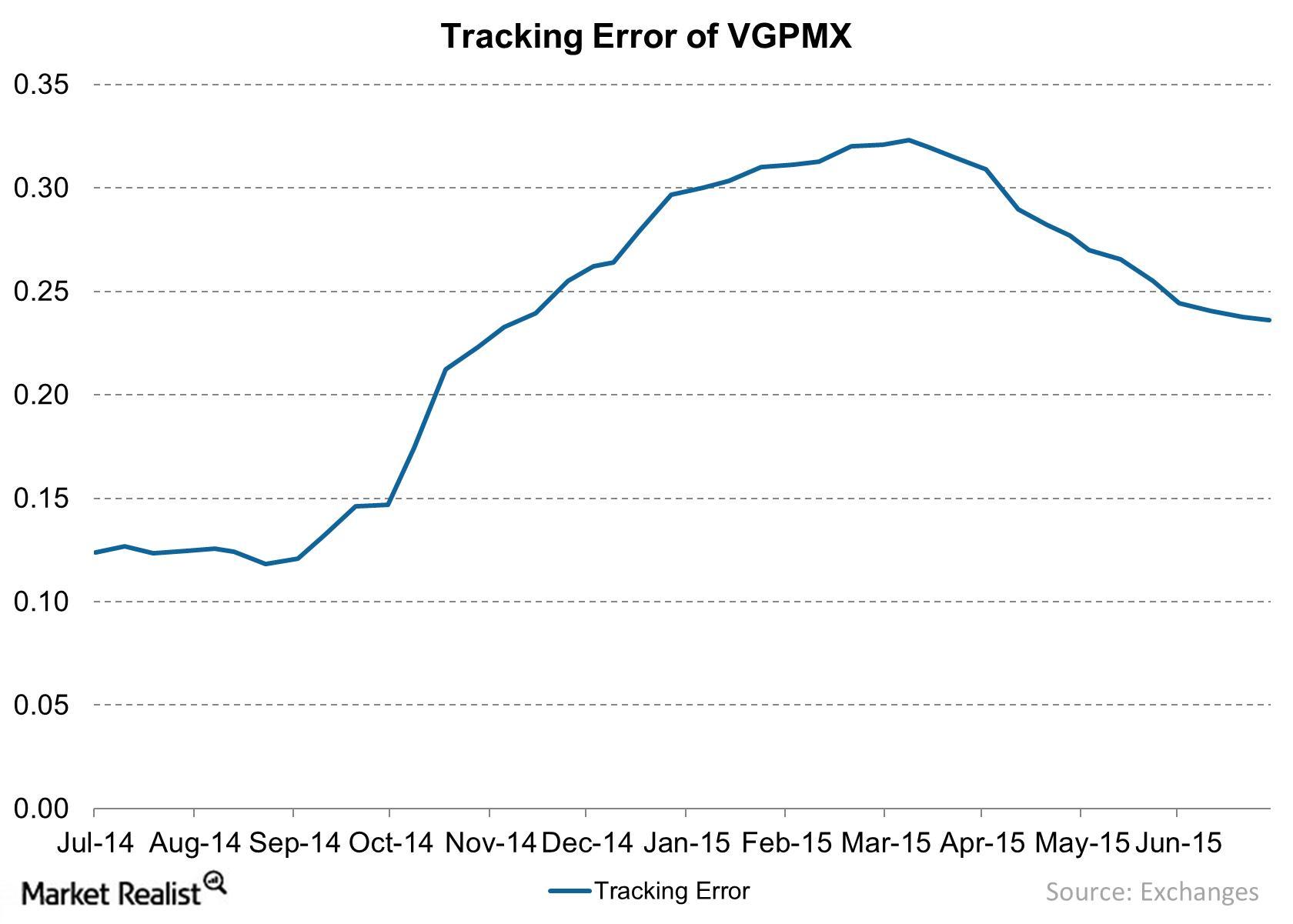 The above graph shows the tracking error of VGPMX, which is the difference between the return that investors in this fund received and what they expected with respect to the benchmark. More specifically, a tracking error is the difference between the standard deviations of the fund and its benchmark. A high tracking error shows that the fund has failed on many occasions to meet its return requirement. The annualized tracking error of VGPMX is 24.79.
Article continues below advertisement
Alternative funds are a great portfolio diversifier
Given the high tracking error, you may wonder why VGPMX is still surviving. An important point for investors to take into account is that alternative investments help diversify a portfolio. Retail investor portfolios typically contain stocks and bonds, so alternative investments with hedge-fund-like strategies can help expand a portfolio.
A general belief is that alternative funds will perform well even when markets are not doing well due to extensive use of alternative strategies that are usually unrelated to markets. Thus, many investors include such alt funds or ETFs in their portfolio to reduce their downside risk.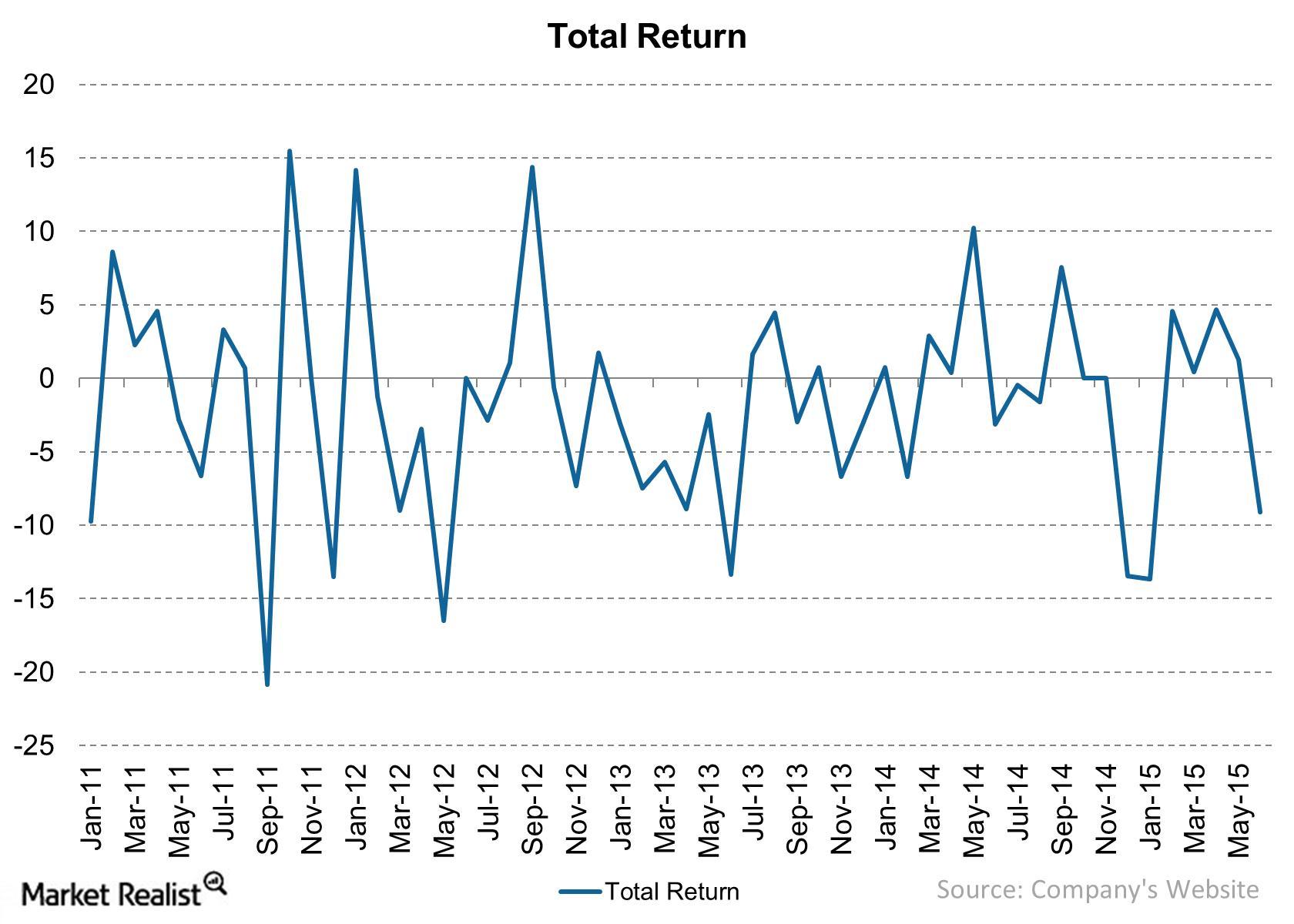 Crashing the market
The above chart stipulates the fluctuation in the total return of VGPMX. It is apparent from the graph that VGPMX has given more negative returns to its shareholders than positive returns. Agnico Eagles Mines (AEM), Goldcorp (GG), Royal Gold (RGLD), which are all part of VGPMX's top holdings, have crashed by 33.33%, 29%, and 36% since January, respectively. Although the fund's peer group index, the S&P GSCI Precious Metals, has given a negative annualized return of -17.97%, its performance is still better than VGPMX, whose annual return is -37.96%.