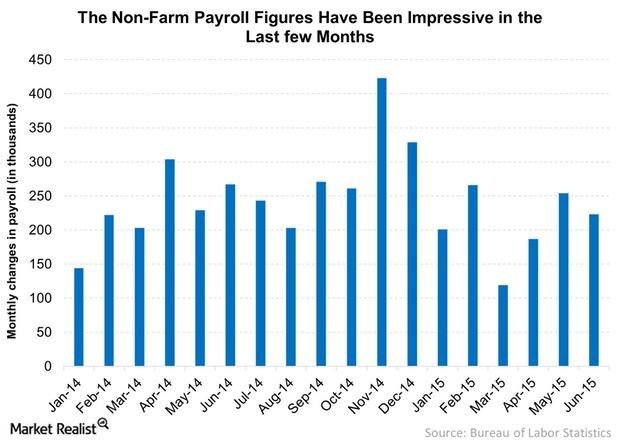 The Quest for Yield: Chasing Dividend Stocks
By Sanmit Amin

Nov. 20 2020, Updated 4:56 p.m. ET
The quest for yield has led to higher asset prices
If you had to sum up investing in the US markets after the Great Recession in a few words, you would probably say something like "the quest for yield."
While the Federal Reserve's (or the Fed's) easy monetary policy has helped to rehabilitate the economy, it has had great repercussions on various assets. The Fed's relentless bond purchases (AGG) led to very low Treasury (TLT)(IEF) yields. This led yield-hungry investors elsewhere for higher returns, including risky assets like equities and high yield bonds (JNK). The quest for yield also drove investors to dividend stocks, which acted as a proxy for the fixed income side of their portfolios. The S&P 500 (SPY) has given a compound annual growth rate of ~20% since its lows in 2009.
However, the federal funds rate has been stuck at the 0% mark for close to seven years now, and the current economic situation doesn't warrant "emergency levels" on the funds rate.
Article continues below advertisement
The labor market remains relatively robust
The Bureau of Labor Statistics showed that 223,000 non-farm jobs were created in June. Although this total was less than estimates, the unemployment rate hit a seven-year low of 5.3%. The June number was less than May's downwardly revised job number of 254,000. April's job number was also revised down to 187,000.
Average hourly earnings remained unchanged in June from the previous month's figure at $24.95 per hour. Average hourly earnings witnessed a 2% rise from a year ago.
Consumption is also showing signs of improvement. Personal spending grew at its fastest rate in over six years in May, and new home sales are near a seven-year high. However, the CFNAI and the manufacturing sector remain weak.
It's clear that the economy is well above emergency levels, and a rate hike in September remains very probable. In the rest of this series, we'll discuss the impact of higher interest rates on dividend stocks.