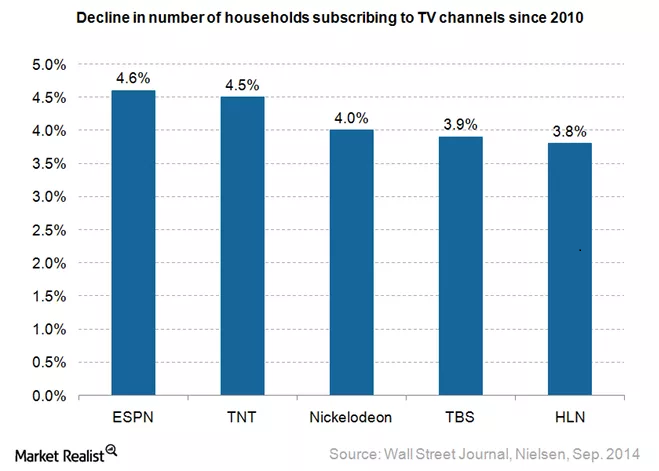 Price Wars among Telecom Companies to Escalate
Price wars for telecom companies
It seems that price wars among telecom (telecommunication) companies are likely to continue in the near future. In January 2015, AT&T (T) launched Rollover Data in which unused data packets can roll over to the next month. This came after T-Mobile launched a similar program called Data Stash in December 2014. Constant change in pricing leads customers to churn more due to competitive lure.
Analysts believe that aggressive competition in pricing is likely to continue for companies in this sector. Although customers are excited about low prices, those low prices affect the bottom lines of telecom companies.
Article continues below advertisement
Online offerings to increase
The last quarter of 2014 saw new ways to watch television channels without a traditional cable or satellite subscription service. The number of customers who have "cut the cord" in the last few years is increasing in favor of Netflix (NFLX), Apple TV (AAPL), and YouTube. Online viewing choices are set to increase in 2015 with no-contract options from HBO, Sony, Showtime, CBS, and Dish.
As online viewing continues to increase, telecom companies are set to benefit, since cable and satellite providers will need to convince customers to stay with pay TV.
Internet of Things: A huge market
The Internet of Things (or IoT) segment is expected to take giant strides in 2015 with connected cars and connected homes set to boost future demand. Smart homes and smart cars are heavily dependent on robust, reliable connections. It will benefit telecom companies to generate substantial revenues from this segment.
AT&T(T) constitutes 4.47% of the Technology Select Sector SPDR ETF (XLK) and 0.94% of the SPDR S&P 500 (SPY).