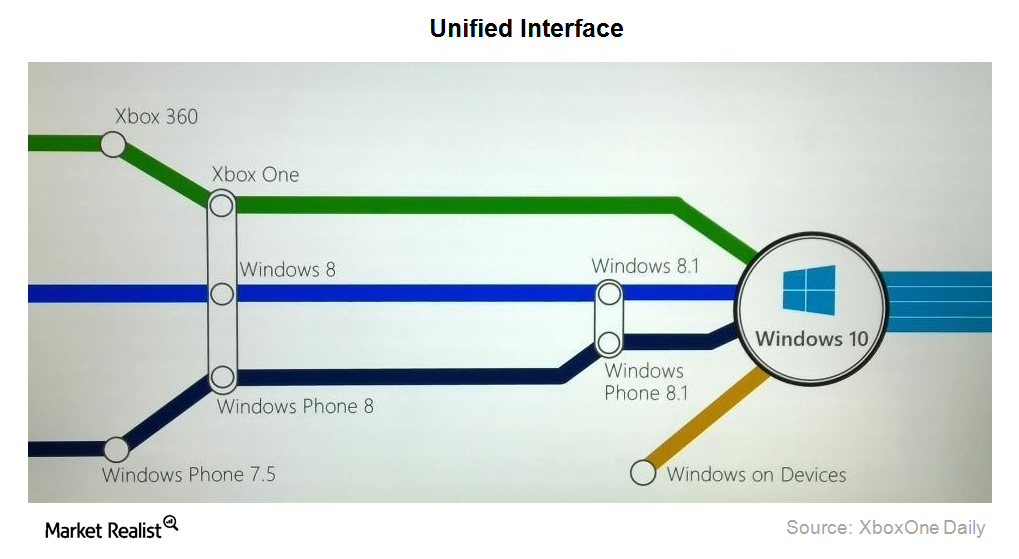 Microsoft Offers Massive Storage with Xbox One for $349
Xbox One with 1 terabyte storage is now available for $399
At the Electronic Entertainment Expo, or E3 2015 conference, held June 16 to June 18 in Los Angeles, Microsoft (MSFT) revealed the Xbox One model with a 1 TB (terabyte) hard drive for $399. This Xbox One comes with a wireless controller that has a 3.5 mm stereo headset jack. Microsoft said that in selected regions, for a short time, a copy of Halo: The Master Chief Collection will come with the console.
Xbox Standard 500 GB models have been reduced to $349 from $500. Japan-based Sony's (SNE) (EWJ) PlayStation 4 is still available at its launch price of $399.
Article continues below advertisement
According to CNBC, John Taylor, managing director of Arcadia Investment, lowering Xbox One prices will attract gamers to it and, in so doing, benefit Microsoft. He said, "Microsoft is in a stronger position to play the pricing game than Sony is because of their balance sheet and whole business model."
The above chart shows the unified interface between Microsoft's Windows PC, Windows Phone, and Xbox One.
Xbox One can be accessed by any Windows 10 PC or tablet
At a Windows 10 live event held in January 2015, Microsoft announced that gamers would be able to stream Xbox One–exclusive games to any Windows 10 PC and tablet. Now, the streaming process is done through a Wi-Fi connection associated with the gamers' Windows 10–powered Microsoft devices.
Players use the Xbox One pad to control the gameplay streamed over Wi-Fi. Before being able to stream Xbox One games to a PC, however, gamers have to set up the connection between their devices. This only has to be done once. The next time they stream, gamers don't need to change any additional settings. As soon as the connection between the two devices is set, gamers can access the Xbox One game on their Windows 10 PC through the special Xbox One application.
Microsoft hopes to enhance the gaming experience by partnering with Facebook's Oculus VR
To push Xbox One one step ahead, Microsoft has partnered with Facebook's (FB) Oculus VR. The Oculus Rift headset now sports a Microsoft wireless Xbox One controller, an Xbox wireless adapter, and a special motion sensor.
This integration will give Microsoft an edge in the video game console market. Its Xbox One not only works with Oculus Rift but is now an integral part of it. Oculus Rift is also compatible with Microsoft's Windows 10. And this will strengthen Microsoft's position in the PC-based gaming space as well.
If you're bullish about Microsoft stock, you can invest in the PowerShares QQQ Trust, Series 1 (QQQ). QQQ invests about 8% of its holdings in Microsoft.