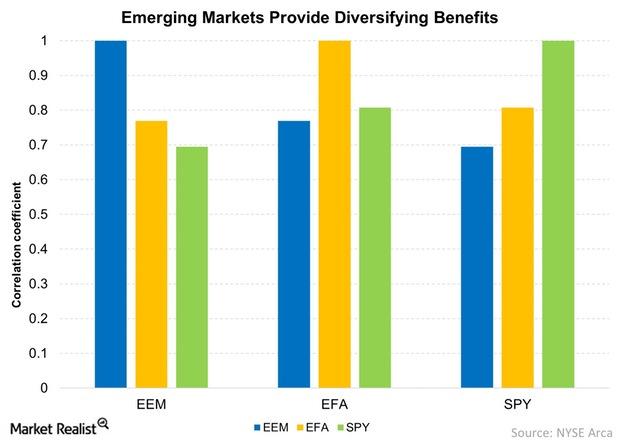 American Investors Could Be Hurt by Home-Country Bias
By Nelli Oster, PhD

Jun. 9 2015, Published 12:52 p.m. ET
Are emerging market (or EM) investments shunned?
However, behavioral finance theories can also explain why many investors tend to shun EM investments. In fact, I see three psychological barriers keeping many investors on the EM sidelines, and the good news is that they can be overcome.
Article continues below advertisement
Home-country bias
This behavioral finance concept describes a widespread investor mistake: over investing in one's own country, as Russ Koesterich has aptly described it. For Americans, this means over allocating to US-based securities. Potential explanations for this bias include people's tendencies to prefer what's familiar and to be too optimistic about their home markets.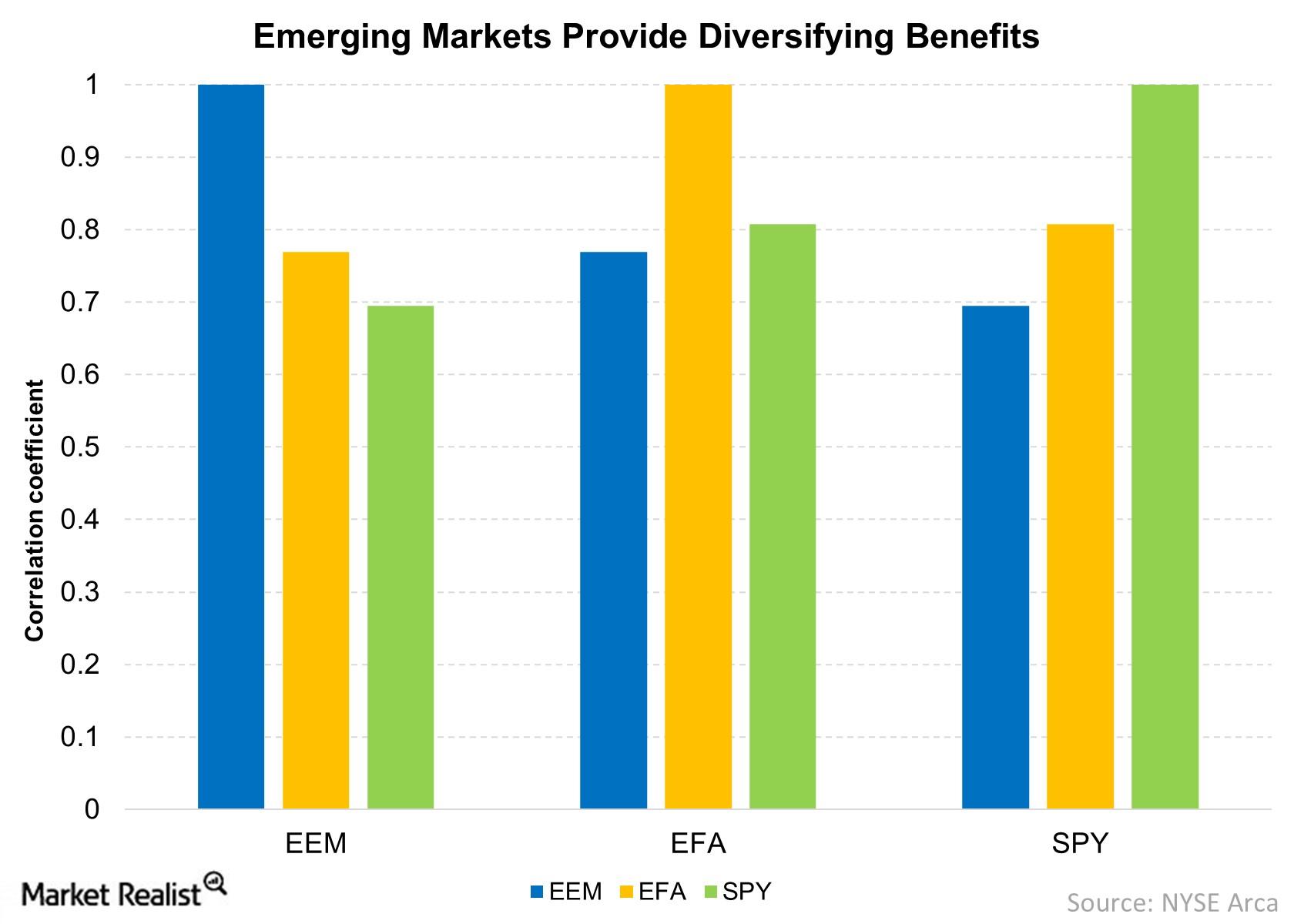 Market Realist: Add emerging markets to your portfolio to improve risk-adjusted returns.
The graph above shows the correlation coefficient of emerging markets (EEM), developed markets (EFA), and the S&P 500 (SPY). The graph illustrates how the daily returns of these funds compare with one another over the past two years.
The correlation coefficient lies between -1 and +1, with a correlation of +1 meaning that the two securities move in lockstep with each other. A correlation of 0 means that the two securities have no correlation with one another.
The correlation between SPY and EFA is 0.8, which means EFA still adds some benefit to a portfolio consisting of only SPY. Meanwhile, the correlation between SPY and EEM is lower at 0.7. That between EFA and EEM is also 0.7.
Adding emerging markets to your portfolio improves your risk-adjusted returns, as you are exposed to slightly different risks than you would be with the other two markets. This is despite the fact that emerging markets (VWO) are more volatile than developed markets (VEA). We will delve into this a little later.
Today, the need to diversify, to be less exposed to US-based stocks in particular, has increased due to the factors we mentioned in the previous part of this series, such as high valuations and tepid earnings growth.