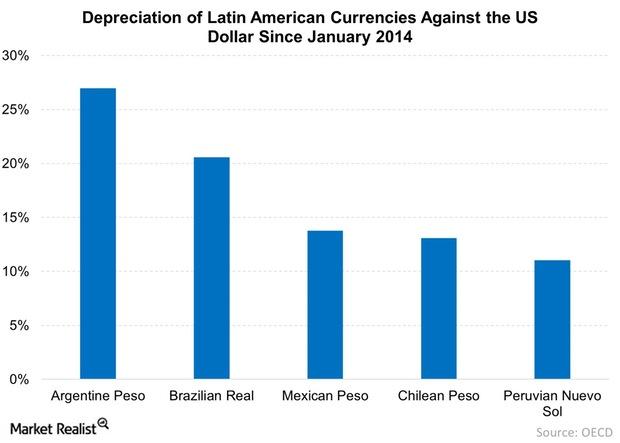 The Implications of Depreciating Latin American Currencies
By BlackRock

Aug. 21 2020, Updated 8:48 a.m. ET
Armando Senra, BlackRock Head of the Latin America & Iberia Region, discusses the fundamental changes taking place in Latin America and the opportunities for economic growth and investment in the region.
There has been a lot of buzz in the market lately about the prospect for growth and stability in Latin America. Will Latin America emerge from Fed tapering unscathed? How will Brazilian Real rates, Mexican Peso rates, and Peruvian Nuevo Sol react to stronger growth in the US? How will slowing Chinese GDP growth affect economic prospects for the region? I hear and consider these questions constantly in the context of the asset management business in Latin America – and I wonder if perhaps we have taken to considering too short a timeframe to really see progress take hold.
Article continues below advertisement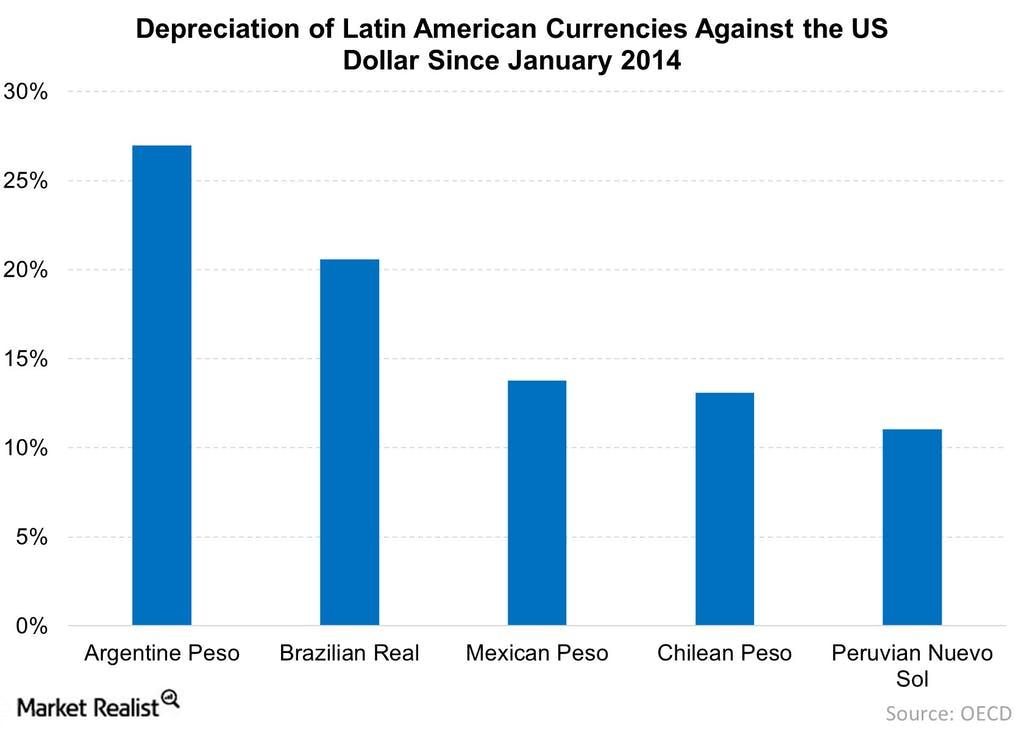 Market Realist: Latin American currencies have depreciated since 2014
The graph above shows the performance of certain Latin American currencies against the US dollar (UUP) since the start of 2014. These currencies, like most others, have depreciated against the dollar. The Argentine peso is one of the most beaten up currencies in the region, having lost 27% in this period. The Brazilian real has depreciated by 20.6%, the Mexican peso, by 13.8%, the Chilean peso, by 13.1%, and the Peruvian nuevo sol has weakened by 11%.
A weaker local currency adversely affects the returns of foreign investors. If and when the Fed hikes rates, these currencies could depreciate further.
Article continues below advertisement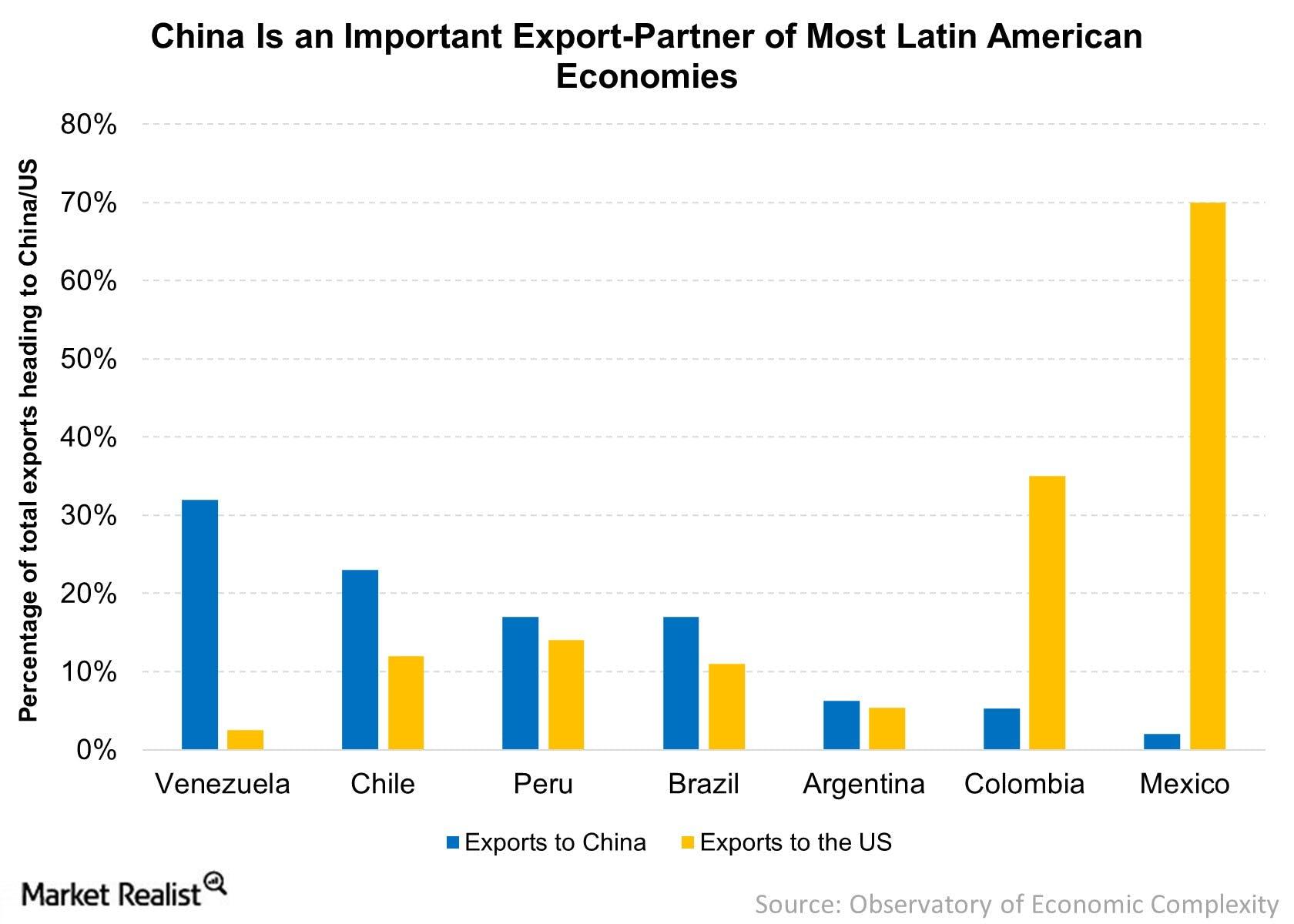 China (FXI) (MCHI) is fast becoming one of the main trading partners of Latin American economies. The US is also an important trading partner for Latin American countries. The graph above compares the percentage of exports from various Latin American economies heading to China and the US.
China is the top export destination for goods originating from Venezuela, Chile (ECH), Peru, and Brazil (EWZ), among others.
Mexico (EWW), which is a part of NAFTA (North American Free Trade Agreement), relies heavily on the US economy. Nearly 70% of its exports end up in the US (SPY) (VOO). So, an improvement in the US economy is good news for the Mexican economy.
Read on to find out about the opportunities and threats for Latin American countries and why the region is at a crossroads.