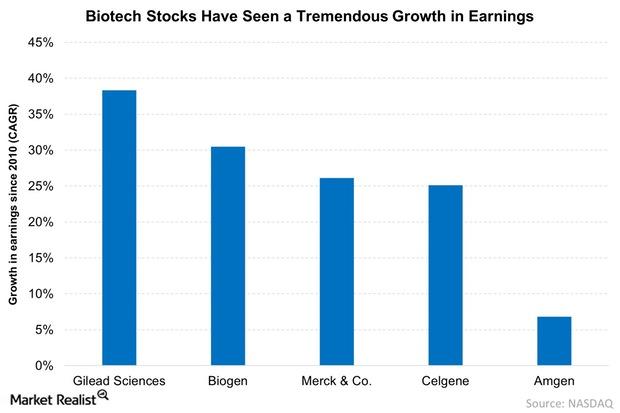 Why Do Biotech Stocks Look Attractive?
By BlackRock

Dec. 4 2020, Updated 10:53 a.m. ET
In health care, ongoing consolidation is putting more market share in the hands of a few strong players. The stocks to look for are the quality companies providing value-added services in an expanding segment of the economy. They are the ones with strong potential for growth in earnings and thus dividends.
One more thing to think about. Investing in companies inclined to increase their dividends can afford a sort of resiliency that investing for growth alone may not. The reason is simple: dividend income can provide investors with a return even through down markets.
Article continues below advertisement
It's fashionable in the market to focus on growth. Yet so many of the new economy luminaries don't pay a dividend – not yet anyway. No matter. Whether it's caring for people or helping them communicate, there's nothing old-fashioned about total returns that top the market. Focus on quality businesses capable of sustaining and growing earnings – and dividends.
Market Realist – Biotech stocks look attractive as earnings continue to soar.
Today, biotech is one of the hottest investment areas. It's driven by the demand for effective treatments and new cures. Biotech (IBB) stocks had great earnings growth in the last few years. The graph above shows the CAGR (compound annual growth rate) in the earnings for some of the top biotech and pharmaceutical companies.
Gilead Sciences (GILD), a biotech stock, had a whopping CAGR of 38.3% in the last five years. Biogen's (BIIB) earnings grew at a CAGR of 30.5% during the same time. Meanwhile, Merck & Co. (MRK) had earnings growth at a CAGR of 26.1% in the last five years. Celgen's (CELG) earnings grew at a CAGR of 25.1%. Amgen (AMGN) is a biotech giant. Its growth rate has been slower. However, its earnings saw 6.8% growth since 2010.
Robust earnings growth led to more cash in the reserves. Clearly, the sector is still in the growth phase. This could eventually lead to higher dividend payout.
Read Why dividend yield matters in the current market for more on why you should invest in dividend stocks.