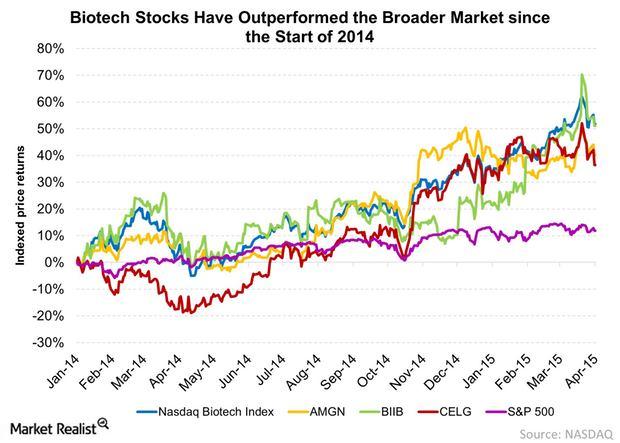 Is the Rally in Biotech Stocks Finally Over?
By Russ Koesterich, CFA

Apr. 3 2015, Updated 1:05 p.m. ET
Another case in point is biotech.
Biotech is another obvious example of the momentum trade. It is a high "beta" or risky industry that has been a strong relative performer for many years. Through the close of the week ended March 20, the Nasdaq Biotech Index had surged 20% year-to-date. The following week, despite a relatively modest pullback in stocks, the Nasdaq Biotech Index fell roughly 5%.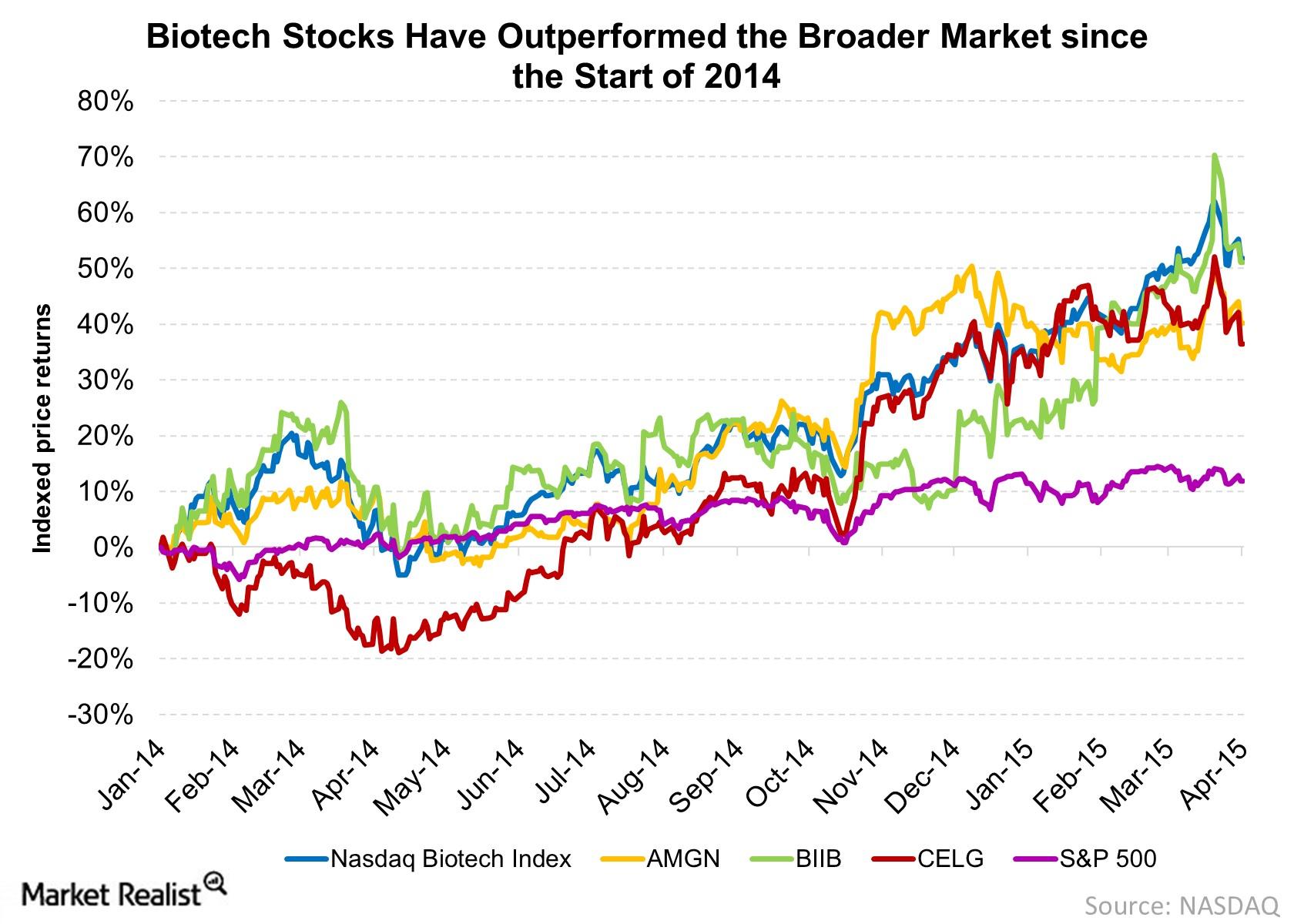 Article continues below advertisement
Market Realist – The rally in biotech stocks has seen superior gains.
The graph above compares the price returns of the NASDAQ Biotech Index (IBB) with the price returns of top biotech stocks. The index has returned 51.8% since the start of 2014. Amgen (AMGN) returned 40.1%, Biogen Idec (BIIB) returned 51.0%, and Celgene Corporation (CELG) returned 36.5%, in the same period.
The S&P 500 (SPY)(VOO), on the other hand, has given returns of 11.9% during that time. This shows the extent of outperformance by biotech stocks. The biotech index has actually tripled since the start of 2011, while the S&P 500 has given returns of 64% in the same period.
The sector has seen tremendous growth over the last five years or so and has been the top-performing sector in each of those years.
However, the sector is beginning to look overheated, with a price-to-earnings ratio of ~34.2x. Like consumer-related sectors, if earnings don't meet expectations, this sector will be hit hard.
Read on to the next part of this series to find out about another sector that you should stay away from.