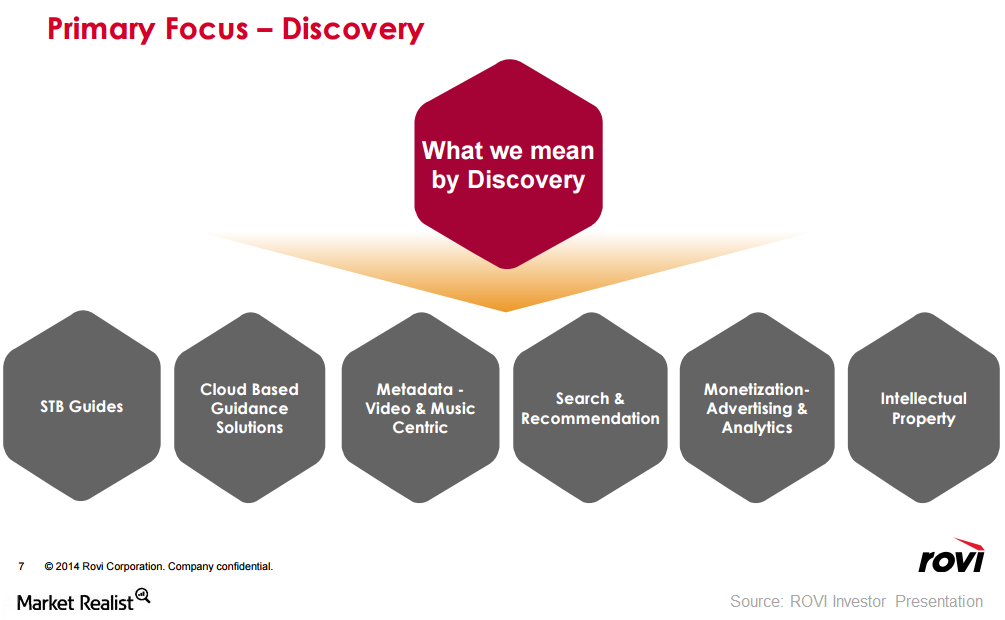 Must-Know Overview of Rovi Corporation
By Santiago Solari

Apr. 6 2015, Updated 12:07 p.m. ET
Company profile
Rovi Corporation (ROVI) provides content discovery and personalized, interactive experiences to the entertainment media market. The company operates through two business segments: Intellectual Property Licensing and Products.
The company traces its roots back to 1983. At that time, the company's name was Macrovision Corporation. After a $2.8-billion merger with Gemstar-TV Guide in 2008, the company went public and officially changed its name to Rovi Corporation.
In fiscal 2014, Rovi generated revenues of approximately $542 million in fiscal 2014. Close to 22% of that came from contracts with DIRECTV (DTV), Comcast (CMCSA), and Time Warner (TWC).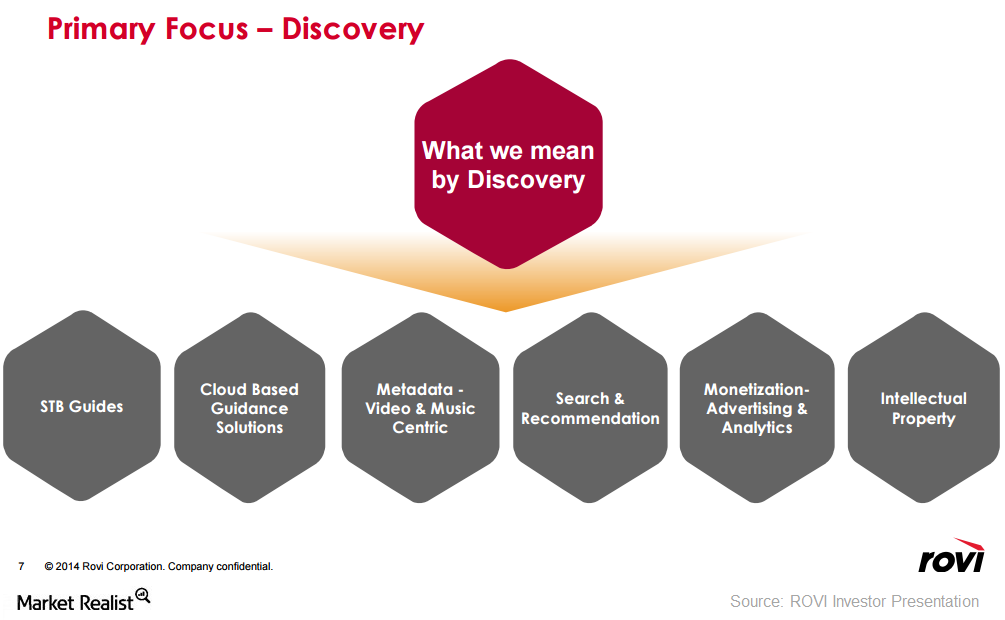 Article continues below advertisement
Easier access to entertainment
Rovi's content discovery products and services include interactive programming guides, search and recommendations, cloud-based discovery, and metadata that provides detailed descriptions of entertainment content. These products and services help consumers to find information and connect with TV shows, music, videos, movies, and other forms of entertainment in a user-friendly manner across multiple platforms.
The company also offers advertising and analytics services that allow networks, advertisers, and entertainment service providers to enhance their promotional efforts.
Rovi Corporation is a component of both the iShares North American Tech Software ETF (IGV) and the SPDR S&P Mid Cap ETF (MDY). The company makes up 0.48% and 0.13% of IGV and MDY, respectively.
In the next part of this series, we will review Rovi Corporation's business segments in a bit more detail.