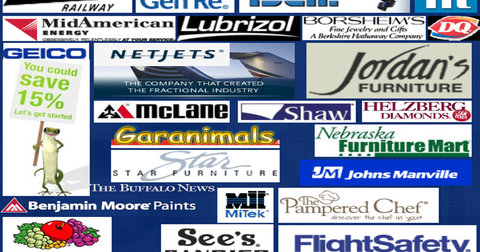 Management Is of Paramount Importance
By Saul Perez

Updated
Evaluating management is the next step
Once an investor has found a good business to invest in at a reasonable price, he needs to look at the management of that business. Investor Warren Buffet believes that management, especially the CEO, plays a very important role in a company's success.
Would you trust a thoroughbred to win if it had an average or worse, a poor jockey? No, you wouldn't. It's the same thing with the management of a company. Buffett always looks for certain qualities in management.
Article continues below advertisement
Qualities of an excellent manager
The CEO should have a demonstrated history of exceptional performance in his career. The CEO should have a long-term vision for the company and be able to execute it with the help of trusted subordinates.
You may think well, Buffett can always talk to a CEO. But how do you judge a CEO? For one, you can look at CEO rankings to see how well regarded a CEO is. Remember to look at a few years' worth of rankings to get a better idea about consistency. You can also read management discussions in annual reports to determine if the CEO has vision.
Buffett believed in some excellent CEOs
Buffett has put stock in some excellent CEOs at Berkshire Hathaway (BRK-B). Richard Kovacevich of Wells Fargo & Co. (WFC), Roberto Goizueta of Coca-Cola (KO), and Louis Gerstner of IBM (IBM) were some of the CEOs Buffett trusted. They were a big reason why Buffett's portfolio returns beat indices and ETFs like the iShares Core S&P 500 ETF (IVV).
Nevertheless, you should always focus first on the quality of the business and then the CEO. Remember Buffett's famous lines—"When a management with a reputation for brilliance tackles a business with a reputation for bad economics, it is the reputation of the business that remains intact."